The Tree Council of Ireland in partnership with Coillte launch National Tree Week 2023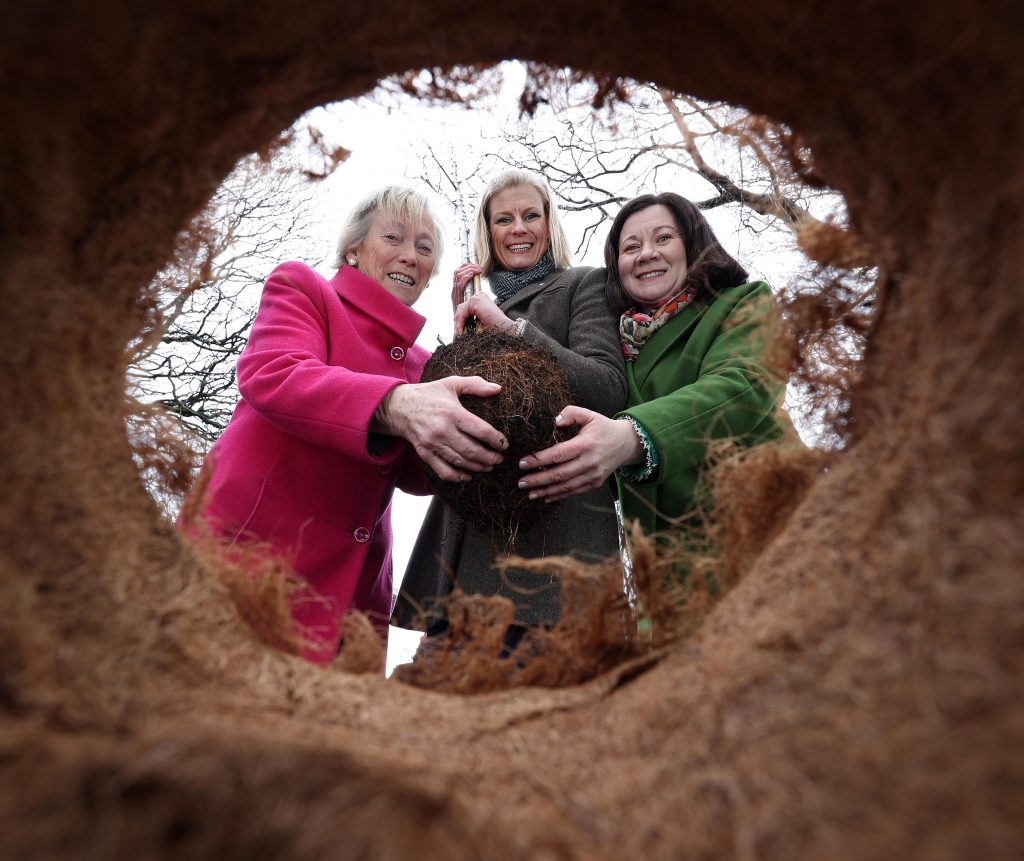 'Biodiversity Begins With Trees' theme to highlight the benefits of trees to our environment and local communities
Series of webinars and host of local events taking place right across Ireland
Running from Sunday 19th – 26th March
Thursday,  9th March 2023:  National Tree Week, Ireland's largest annual tree celebration, kicks off on Sunday 19th March in the National Botanic Gardens of Ireland, marking the start of a week-long series of events dedicated to celebrating and raising awareness of the importance of trees to the environment.
Organised by The Tree Council of Ireland and proudly supported by Coillte, National Tree Week has been running for over 35 years,  with this year's theme of 'Biodiversity Begins With Trees,' designed to inspire people to plant and care for trees and to highlight the many benefits they provide to our environment and local communities.
Running from Sunday 19th March – Sunday 26th March, National Tree Week will see a packed schedule of activities, from eco art workshops and biodiversity talks, to group forest walks and tree-planting, taking place right across the country, with Coillte donating 150,000 native tree saplings to be distributed for planting by local community groups.
Launching National Tree Week 2023, Minister for State, Pippa Hackett said: 'I am delighted to support the launch of Tree Week, an incredibly worthy and fun tradition that communities across the country have grown to enjoy. Planting trees is one of the most effective ways of tackling climate change and can contribute to improved biodiversity, water quality and wellbeing. I commend The Tree Council of Ireland and Coillte for supporting the Government's mission to plant trees and inspiring people throughout our island to care for our woodlands.'
Highlighting the importance of Tree Week, President of the Tree Council of Ireland, Éanna Ní Lamhna said: 'As we launch National Tree Week with the theme of 'Biodiversity Begins with Trees,' let us remember that trees are essential to our environment, and they have the biggest role to play in slowing down biodiversity loss. It is our responsibility to plant and protect trees, not only for ourselves but for future generations.'
A series of expert-led webinars will also be running across the week with each session providing valuable insights and perspectives from industry leaders on the critical role of trees for the development of sustainable communities – supporting Irish biodiversity, by providing food, shelter, and nesting materials for many species.
Since its inception in 1985, National Tree Week has been responsible for planting almost a million trees in Ireland. To facilitate the supply, distribution, and planting of trees, Coillte works hand in hand with the Tree Council of Ireland and supplies trees to county councils and communities nationwide.
Speaking about Coillte's role in National Tree Week, Coillte CEO, Imelda Hurley, said: 'National Tree Week gives people the opportunity to learn more about the importance of trees and their vital contribution to Ireland's climate and biodiversity agendas and Coillte is delighted to continue to support this important initiative. We'd encourage people to check out the list of events happening in their communities throughout the week and to get involved in some tree-based fun for all ages.' 
Community groups planning events in their local area can register with the Tree Council with those interested in obtaining oak, birch, alder, or rowan saplings for their own local planting initiatives invited to contact their local County Council for further information.
To find out what's happening in your local areas this National Tree Week visit www.treecouncil.ie.
Ends /
For more information, please contact Sabrina D'Angelo, Q4PR, sabrina@q4pr.ie, 086 032 3397.
Notes to Editor 
About the Tree Council of Ireland
The Tree Council is an umbrella body for organisations involved in tree planting, management, and conservation. The main role of the Tree Council is to promote the planting, care and enjoyment of trees. The Tree Council aims to educate the public through the organisation of events and tree-related activities, the publication of literature, the management of national tree records and through the provision of an information service to the public.
About Coillte
Coillte, Ireland's semi-state forestry company, is responsible for managing 440,000 hectares of primarily forested lands. It is the nation's largest forester and producer of certified wood, a natural, renewable, and sustainable resource. Coillte is also the largest provider of outdoor recreation in Ireland, it enables wind-energy on the estate, manufactures panel-board wood products and undertakes nature rehabilitation projects of scale. Coillte delivers the multiple benefits of forestry, including forests for climate, for nature, for wood and for people.
Coillte's new forestry strategic vision is designed to optimise its contribution to Ireland's climate targets. Among other things, the aim of this strategic vision is to create new forests and optimise Coillte's existing forests for greater carbon capture, producing sustainable wood products, enhancing biodiversity, creating more incredible recreational spaces for the enjoyment of our citizens and tourists. For further information visit www.coillte.ie.