Bernie Gray, Chair
Bernie was appointed Chair to the Coillte Board in March 2019. Bernie is a Certified Public Administration (B.Sc) from TCD and a Post Graduate Diploma in Executive coaching from UCD. She was Chair of the of the Board of EirGrid from 2006 to 2013 and formerly worked with Eircom between 1984 to 2002 holding management positions within Finance and HR and served as HR Director. Bernie is currently a member of the Accountability Board of the Civil Service, the Governing Authority of DCU and the GAA National Audit and Risk Committee.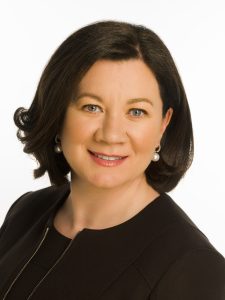 Imelda Hurley
Imelda Hurley was appointed as a Board Member of Coillte, Ireland's state forestry company, in January 2022.
Imelda is an experienced executive and non-executive director having been a Board Member in public company, state owned, private equity and venture capital backed businesses. She has worked extensively in Ireland, the UK, Eastern Europe, Hong Kong, China and Australia and, as a result, has a strong international mindset. Imelda is a Fellow of the Institute of Chartered Accountants and an alumna of Harvard Business School.

Eleanor O'Neill
Eleanor was appointed to the Coillte Board in 2019. She holds an Executive Role in Symantec Corporation as Senior Director of Information Technology.  She has 30 years' experience in the technology sector in digital transformation with both Multinationals, Digital (now HP), Visio, MicroSoft & technology start-up Marrakech. She holds a B. Eng from NUIG,& Diploma in Company Direction ( IOD). Eleanor currently sits on a number of Boards and brings a wealth of experience and knowledge to Our Board.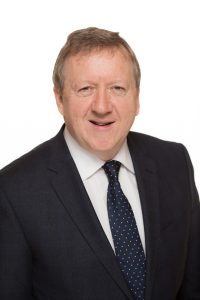 Patrick Eamonn King
Patrick Eamon was appointed to the board in 2018. He spent 13 years as Head of Corporate Development with the Ardagh Group SA and now holds the position of Corporate Development Consultant with Paragon Group Ltd.

Gerry Gray
Gerry was appointed to the board in 2018. He has more than 35 years' experience working in senior financial and strategy roles in international blue chip organisations including PwC, Ford Motor Company and Pilkington. Now retired, Gerry holds numerous Non Executive positions in the UK and Ireland.

Frank Hayes
Frank was appointed to the Coillte Board in January 2022.  He has more than 40 years' experience in international business and served as Director of Corporate Affairs in Kerry Group from 1991 to 2018.  A graduate in Agricultural Science (BAgrSc (Hons)) from University College Dublin, he also served as Agriculture & Food Attaché at the Irish Embassy in London from 1982 to 1991.

Gerard Murphy
Gerard was appointed to the Board in 2019. Gerard brings with him extensive experience having worked in a variety of senior roles with in Coillte.. He held the position of Managing Director in Coillte Forest Division for 9 years and most recently Managing Director of Coillte of the Land Solutions and Venturing Business within Coillte. Gerard has a B.Agr.Sci (Forestry) and an MBA from UCD.

Kevin McCarthy
Kevin was appointed to the Board in May 2020. He began working with Coillte in October 2005 and is at present operations resource manager covering Donegal, West Leitrim and North Sligo. Prior to 2012 he held the role of area forest manager in North Donegal. Kevin represented workers on the Fórsa/IMPACT executive between 2013 and 2020 and was elected as an employee director by Fórsa in 2020. He graduated from Oregon State University in 1985 with a degree in Forest Management and is a technical member of the Society of Irish Foresters.

Deirdre-Ann Barr 
Deirdre-Ann joined the Board in November 2022.  She is chairperson of the Irish Blood Transfusion Service and of The Peter McVerry Trust, the housing and homeless charity. She is a member of the Regulatory Decisions Panel of the Central Bank of Ireland and an independent reviewer for the Institute of Chartered Accountants in Ireland and the corresponding institute of England and Wales. Until 2019, Deirdre-Ann was General Counsel and Head of Risk in Matheson, a leading Irish law firm where she established the risk management function in 2009.  During the previous ten years, Deirdre-Ann was a solicitor, then partner, in Matheson's Corporate Department, advising on Irish company law and governance issues.
Deirdre-Ann has a Diploma in Company Direction from the Institute of Directors and is a Notary Public.  She has also completed the IoD Leading Sustainability programme and is a member of Chapter Zero.