Health and Well Being
Forests contribute to the public health agenda by providing natural restorative spaces. Research studies from many countries, including Australia, Japan, Scotland and Sweden have highlighted the contributions of trees, woodlands and green spaces to people's overall health and well-being.
These studies also show that benefits are not confined to those of us who are active in nature. We can also gain simply by looking, even by just looking out the window.
Because the link between walking outdoors and well-being is so important, Coillte are delighted to be able to join forces with the HSE, Mental Health Ireland, See Change and Get Ireland Walking to promote positive mental health and well-being in the beautiful surroundings of our forests and forest parks throughout Ireland.
Coillte have collaborated on a number of national projects including Woodlands For Health, Let's Talk & Walk – Green Ribbon Campaign, Mental Health Ireland's Summer Solstice Well-being Day and 5000 Steps To Well-being and a number of other private and public Coillte events.
Woodlands For Health
Woodlands For Health is an innovative Eco Therapy programme  developed by Coillte and prescribed by HSE medical professionals for adult patients who experience mental health challenges to engage them in forest activities to enhance their quality of life
Woodlands For Health adopts a recovery approach and aims to compliment clinical interventions which may be recommended from an individual's HSE/Mental Health Care Team
The programme is based on Branching Out which was successfully applied by the Forestry Commission in Scotland.
In 2012 the first programme commenced in Wicklow and is a partnership between Coillte, HSE/Wicklow Mental Health Service, Mental Health Ireland, Wicklow Mental Health Association and Wicklow Sports Partnership
The project has been evaluated by the HSE and University College Dublin, which found that participants improved their mood by 75 per cent and sleep by 66 per cent; in addition, their thoughts of suicide declined by 82 per cent.
Link Woodlands For Health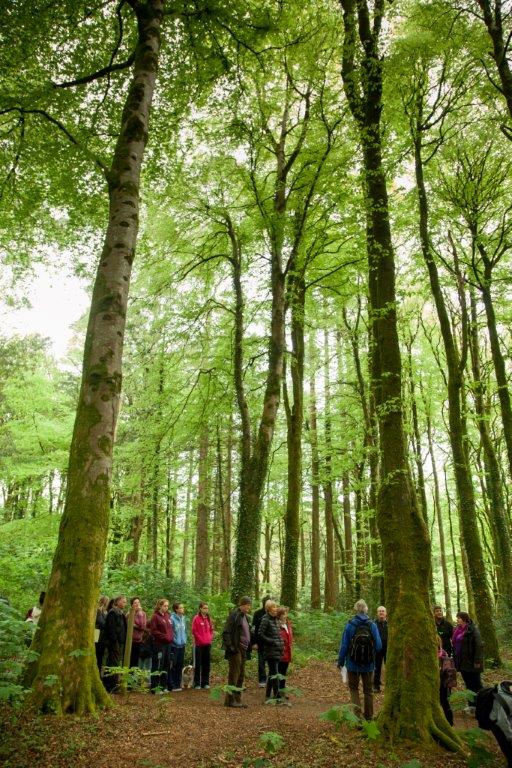 Coillte have collaborated with Mental Health Ireland and Get Ireland Walking to deliver the programme nationally which is coordinated at a local level by the Local Sports Partnership.
The programme has been implemented successfully in Dun Laoghaire Rathdown, Kerry, Laois, Limerick, Roscommon, Sligo, Wexford and Wicklow.Woodlands For Health is a great example of how the environmental and health sector can work together to benefit participants mental and physical health
For more information about Woodlands For Health Contact charles.burke@coillte.ie
Link Irish Times
Link Eco Eye
Minister For Mental Health Jim Daly Supports Green Ribbon Campaign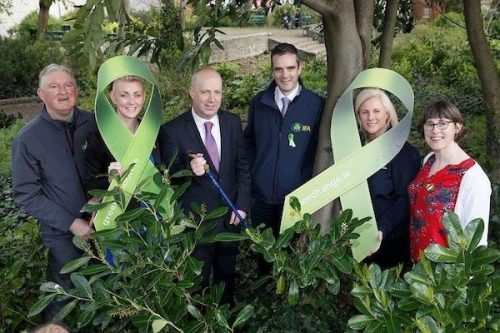 Let's Talk & Walk Events Promote The Green Ribbon
Coillte is a partner organisation in the Green Ribbon Let's Talk, Let's Walk campaign providing its Forest Parks and trails for a national programme of events in collaboration with the IFA, See Change and Mental Health Ireland during the month of May each year since 2013.
Just like the pink ribbon became a symbol for breast cancer awareness the Green Ribbon has been established as the international symbol for mental health awareness and has been introduced to Ireland by See Change.
Coillte are pleased that these annual Green Ribbon events providing communities with the opportunity to enjoy two things inherent to us in Ireland….Nature and Talking
Green Ribbon Video https://youtu.be/xz-S_LQeoO8
Coillte Promote Mental Health Ireland Initiatives
Coillte have hosted a number of events in partnership with Mental Health Ireland which include:
The "Summer Solstice" Walks.
The "5000 Steps To Well-Being" Walks.