Publications
Coillte Annual Reports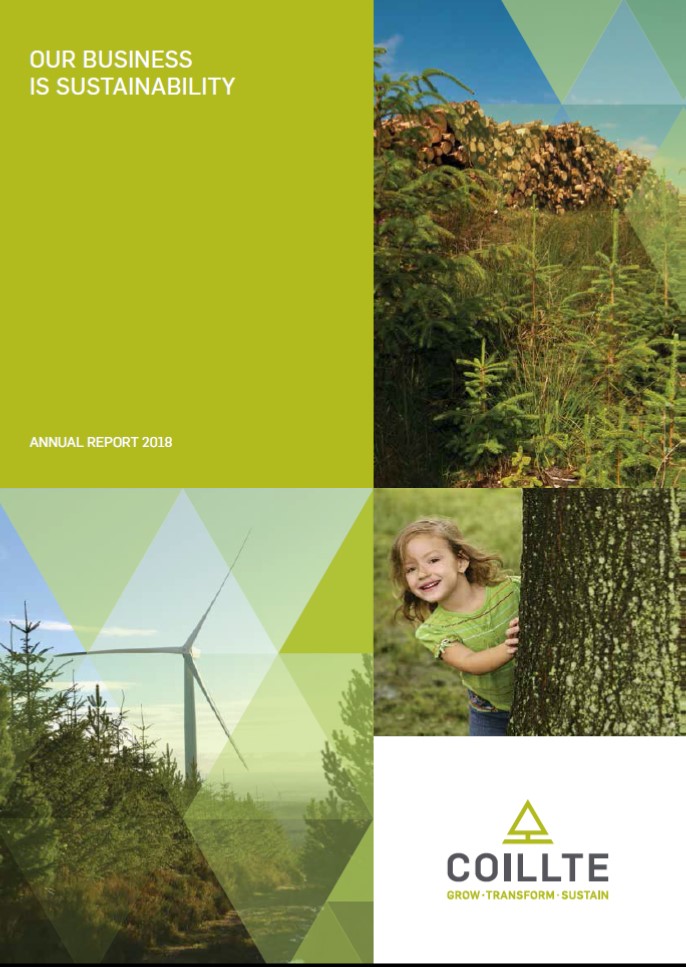 Coillte's Business Area Unit (BAU) Draft Strategic Forest Plans 2021 ~ 2025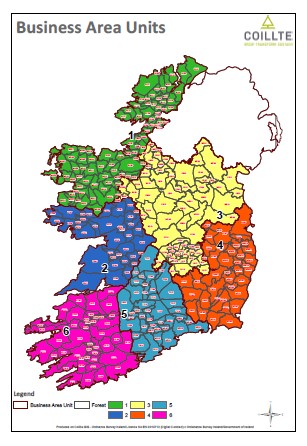 Coillte submission to National Planning Framework - Ireland 2040 Our Plan
Coillte recently took the opportunity to make a submission to the Department of Housing, Planning, Community and Local Government's (DHPCLG) National Planning Framework - Ireland 2040 Our Plan Issues and Choices (NPF). Please see the submission attached: NPF

Galway Wind Park Sustainability Impact Report - November 2016
Galway Wind Park is a wind farm cluster that consists of four wind farms – Cloosh, Lettercraffroe, Seecon and Uggool.  A total of 69 turbines are permitted with a total grid capacity for 169MW.  Phase 1 (64MW), which entered construction in February 2015, is owned and financed by SSE while Phase 2  (105MW) is a 50/50 joint venture between SSE and Coillte.
When completed in late 2017, it will be the largest onshore wind farm in Ireland, with the capacity to generate enough green energy to power around 89,000 homes, equivalent to almost 80% of the homes in Co. Galway.
The Galway Wind Park Sustainability Impact Report summarises some of the key sustainability – environmental, social and economic – impacts resulting from the construction of Ireland's largest onshore wind farm.  The analysis was undertaken by the Galway Wind Park team.  For more information about Galway Wind Park, please see the project website which features key updates: www.sse.com/galwaywindpark.