Raheenleagh Wind Farm hosts Arklow Cancer Support Group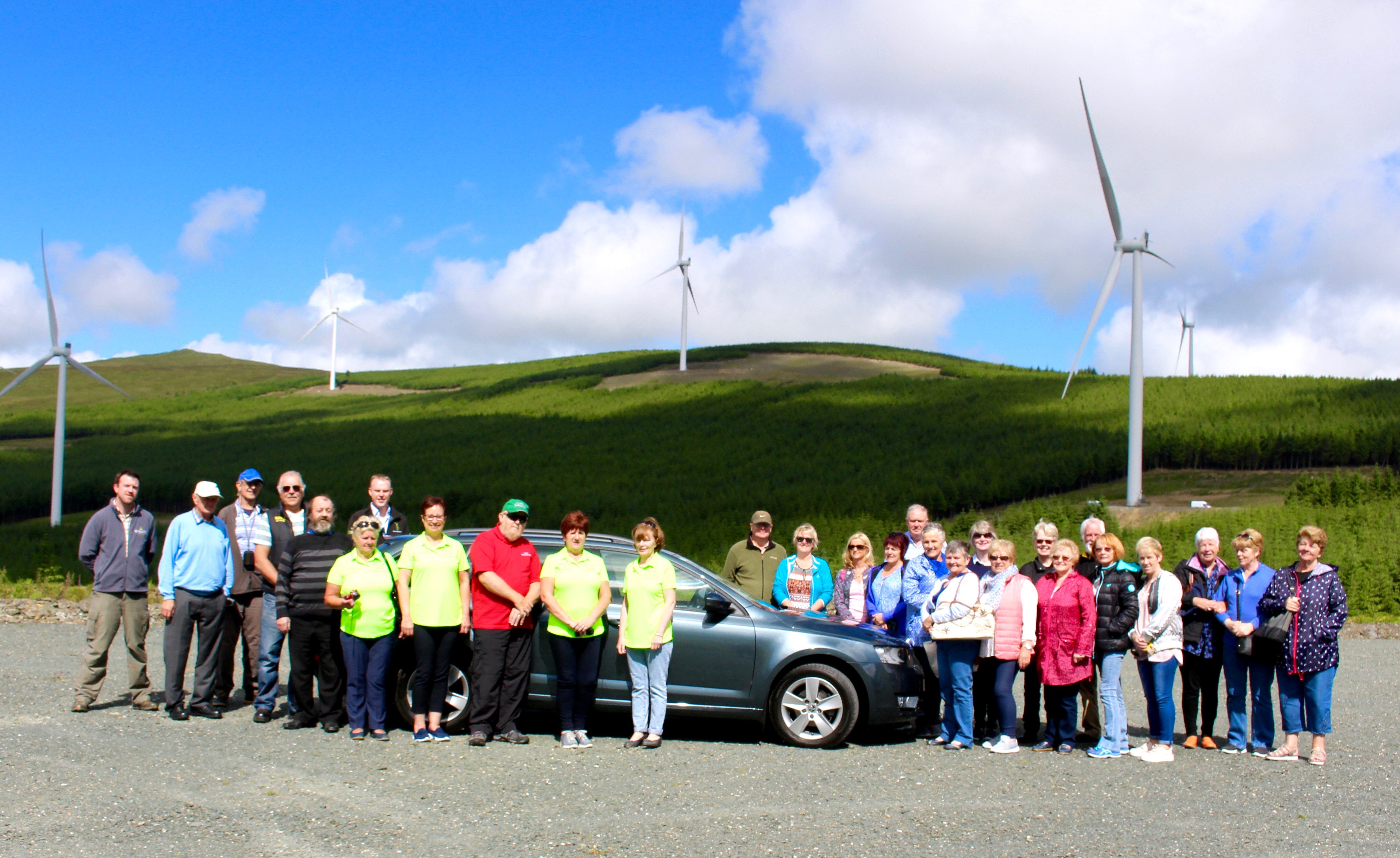 Wind Farm Community Funding facilitated upgrade of Group's car to transport patients to therapies in Dublin
Arklow Cancer Support Group have recently upgraded their car – used daily to transport patients for therapies in Dublin – with the help of community funding from Raheenleagh Wind Farm.
The voluntary organisation used the car, a Skoda Octavia, to travel to the South Wicklow wind farm site earlier this month where they were hosted by ESB and Coillte, joint venture partners in the project.
The car serves many areas around Arklow including Aughrim, Tinahely, Ballycoog and Ballyfad . For more details of the group please check out the Arklow Cancer Support Group here.
Both ESB and Coillte have committed to being a good neighbour, investing more than €90,000 in 22 projects within the vicinity of Raheenleagh as part of this fund to date. The annual fund is available to community and voluntary organisations for projects which benefit communities located in close proximity to the wind farm and will continue every year the wind farm operates.
For further information on the community fund, visit Raheenleaghwindfarm.ie.