Our Benefits
Our compensation and benefits offering aims to attract and retain our talent ensuring the future success of our business. We support a Total Reward Philosophy that rewards each employee based on performance and contribution and which encourages our employees to be involved, engaged, supported and motivated in their roles.
We do this because we recognise that continued long-term business success depends on the commitment of our employees to embrace and live our core values.
Coillte is proud to be an equal opportunities employer. We celebrate diversity & equity within the workforce and are committed to creating an inclusive environment for all our employees. Our volunteer employee led Diversity, Equity and Inclusion (DEI) committee has developed a key DEI strategy to support and create collaborations, initiatives and events that support the goal of enhancing the environment for diversity, equity and inclusion across the Coillte group.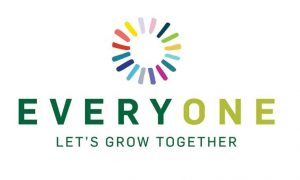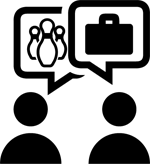 Work/Life Benefits
Employee Discounts RewardsHub
Marriage Leave
Pension Scheme
Hybrid Working Environment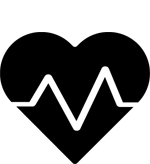 Health & Wellbeing
Employee Assistance Programme
Digital Gym Classes
Cycle to Work Scheme
VDU Screening
Healthcare Support & Advice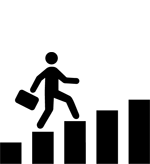 Career Progression
Learning & Development & Educational Support
Professional Memberships & Subscriptions
Career Break
Study Leave
Work/Life Benefits
Employee Discounts
Employees have access through a Rewards platform to hundreds of discounts across a wide range of day-to-day items such as clothing, travel, sport and electronics, as well as high savings on products such as holidays, financial, insurance and tax areas.
Taxsaver Commuter Tickets
Any Tax-saver commuter tickets purchased by Coillte for Dublin Bus, Iarnród Éireann or Luas services result in a tax reduction for the employee.
Marriage Leave
Employees with 12 months service are entitled to five days paid leave.
Pension
Upon joining, employees are automatically enrolled onto our Defined Contribution (DC) Pension Scheme.  There are three options available in terms of contribution rates.  The DC scheme also provides for life assurance plus a return of the member's retirement account and has previously been awarded the Pension Quality Standards award.
Maternity Leave
Employees are entitled to receive full pay during the initial 26 weeks of Maternity Leave.
Paternity leave
Employees are entitled to two weeks leave with full pay.
Parents leave
Employees are entitled to seven weeks leave with full pay.
Health & Wellbeing
Employee Assistance Programme
The Coillte Employee Assistance Programme is a free, confidential and independent resource to help employees balance work, family and personal life.  Available any time, any day by phone, email or online, the services provides information, resources and counselling on any of the challenges that life may bring
Cycle to Work Scheme
The government initiative enables Coillte to support employees in purchasing a bicycle up to a maximum of €1,250. As this is not liable for benefit in kind and is exempt from tax, employees PRSI and any income levies, it provides a potential saving to our employees. We partner with an external third party who facilitate us working with over 400 bike shops across the country.
VDU Screening
If glasses are required for either general or VDU use we will reimburse a sum to cover the cost of the eye test and allocate a contribution towards the glasses prescribed.
Healthcare
As a Coillte employee, you will have access to the services of an external Financial Services Advisor on Health Insurance who are best placed to guide you through the myriad of plans now available in the market. Coillte also offer annual Health Screening to all our employees.
Career Progression
Educational Support
Eligible employees can apply for support towards furthering their education.  This will enhance their knowledge and skill set. It will also add value to their role within Coillte.
Professional Memberships & Subscriptions
To maintain industry knowledge and engagement with peers and/or professional bodies, subscription funding is available for work-related professional bodies.
Career Break
Coillte offers employees the opportunity to take up to two career breaks of 1 year duration throughout their employment. This provides employees with the opportunity to travel, start a new business venture, complete further education or get involved in voluntary/charitable work.
Study Leave
Employees completing exams can also receive up to 5 days paid leave per calendar year on top of exam dates.
Discover Our Business
We run three high potential businesses, Forestry, Land Solutions and Medite Smartply, which delivered earnings (EBITDA) of €103 million in 2019.