GRADUATE PROGRAMME
The Coillte Graduate Programme offers talented individuals the opportunity to be part of the future of Coillte.
We offer recently qualified graduates a two-year placement to gain invaluable experience across our forestry, environmental science and business divisions. Graduates will be provided with placements in the areas of Resource Optimisation Analysis & Planning, Harvesting & Operations Management, Road Construction Management, Commercial & Supply Chain, Financial Planning & Analysis, Property Acquisition, Sustainability, Ecology, and Engineering (locations of each would vary).
This programme provides students with the opportunity to apply their technical learning and further develops their skills and competencies within an exciting and customer focused forestry business.
We are looking specifically for graduates within forestry, environmental science, engineering or business. Students currently participating in their final year or who are awaiting results are also welcome to apply.
Applications for our 2023 programme have now closed. We expect to open applications for our 2024 programme in late 2023.
Should you wish to apply please see our vacancies page for further information http://www.coillte.ie/careers/current-vacancies/.
Successful applicants will:
Be enrolled on a Business Skills Development Programme with a recognised external institute
Be involved in high profile strategic projects
Receive mentoring & coaching support
Get the opportunity to conduct field visits & international exchanges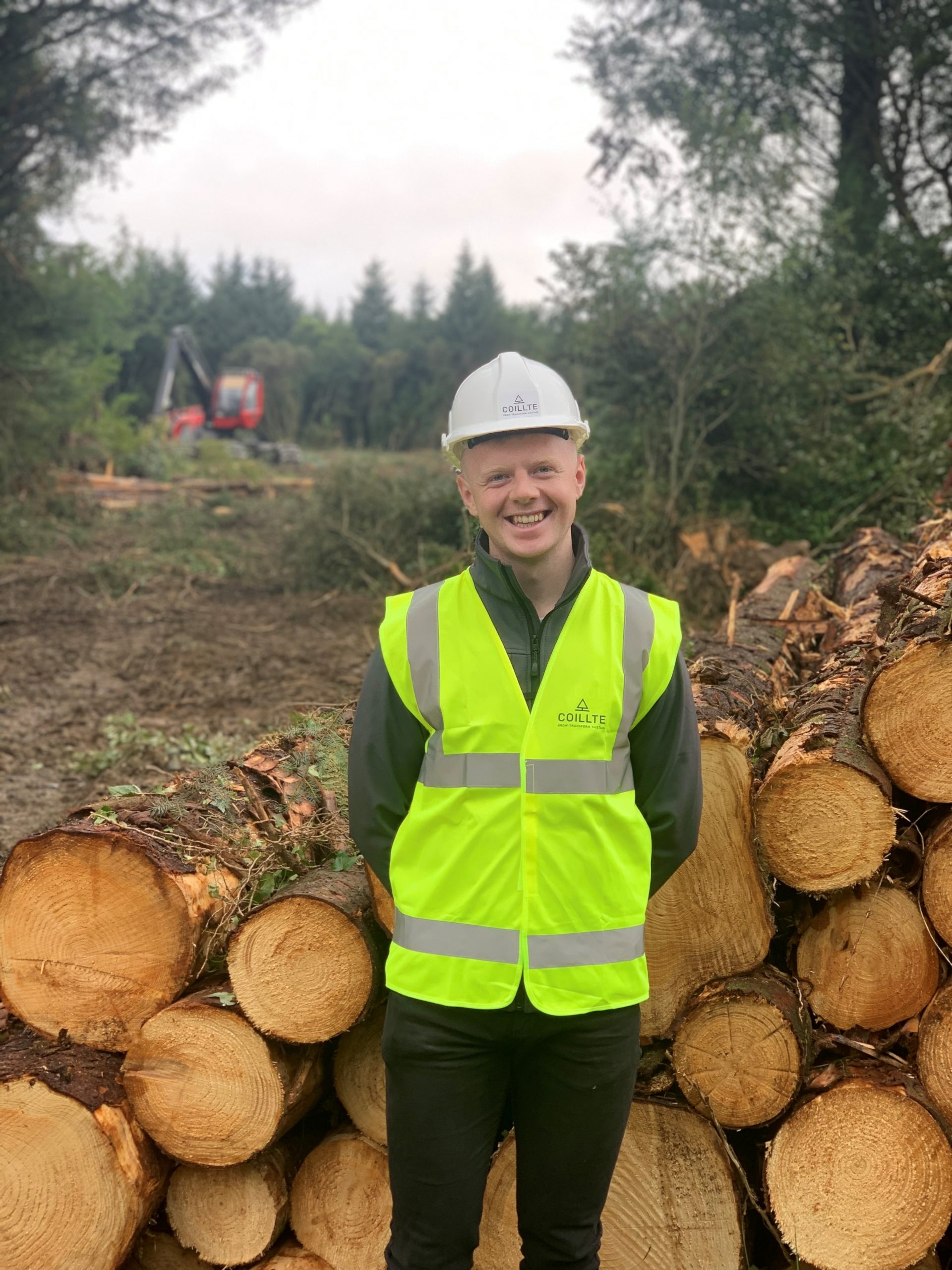 Want to know more about the Graduate Programme?
We put some questions to one of our recent forestry graduates Mark Murphy.
Can you describe your current role and the responsibilities it includes ?
My initial placement was working as part of the Resource team in Business Area Unit 5, which covers Central Munster. I found it a great place to start, it provided me with a platform to learn the systems we use and a good understanding of the processes in Coillte.
Some of my duties and responsibilities included:
Site pack preparation for harvesting activities.
Reviewing and editing Harvest Site Plan Maps being put forward as part of the felling license application process
The editing and creation of Harvest Units and Harvest Blocks.
Monitoring feature collection activities and engaging with Resource Contractors.
Helping the Resource Team with all kinds of computer mapping work using our Geographic Information System (GIS) and making sure to always meet my deadlines.
Recently I have started my second rotation as part of the Harvesting Processes Team which is a big change and a great opportunity to learn more about a different area of the business.
How did you find the recruitment process for the Coillte Forest Graduate Programme?
I found the recruitment process challenging with each step being very different. The process provided a thorough and fair assessment in my opinion. The assessment day was the final stage of the process, the interviewers were welcoming and friendly. I enjoyed the group assessment, engaging with other forestry professionals.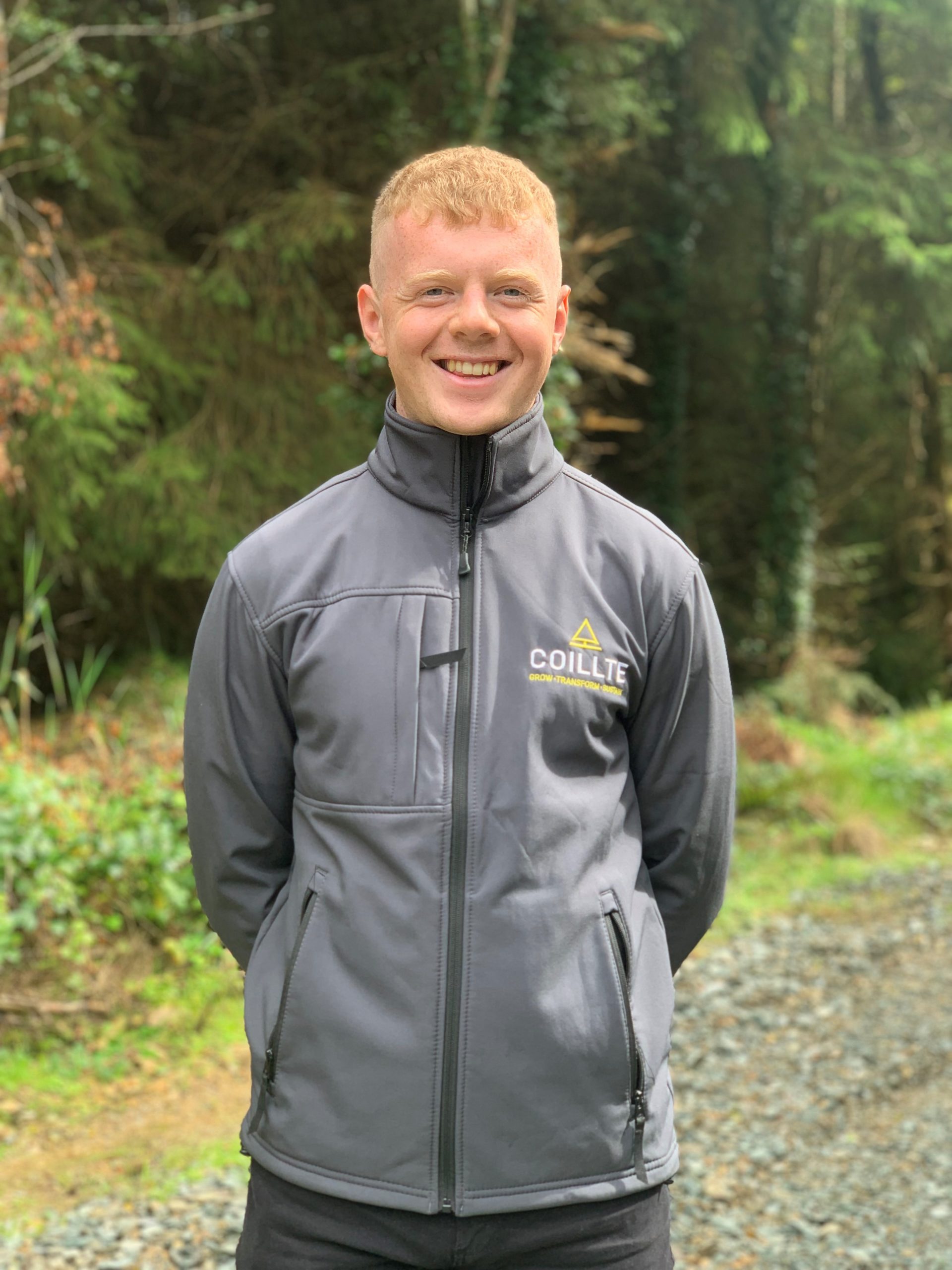 What piece of advice would you give potential applicatns to the Graduate Programe?
I would advise applicants that preparation in advance is important. I would pay particular attention to the guidance provided and to be up to date with current industry affairs. Engage in every step of the process and don't be afraid to ask questions.
How would you describe the culture at Coillte?
Any nerves I had starting out on the graduate programme quickly faded. The culture in Coillte is welcoming and positive. I have felt included right from the start and always have the help and support required when I face challenges in my job. It has been a great learning experience with people from different nationalities and people with extensive experience in Forestry.
What do you think future graduates would want to know about Coillte?
Coillte provides great support to graduates through regularly scheduled graduate catch ups, support from designated graduate mentors and the opportunity to work with your peers through the IMI development programme.
Coillte is continuously researching and investing in new technologies giving graduates the opportunity to work with the most up to date systems.
The opportunity to have two graduate placements is beneficial as you experience more of the company and may identify an area of interest that maybe you wouldn't have previously considered.