The Connected Forest
Today's forest managers face a real challenge to balance the competing objectives of modern forest management. Managers are asked to deliver quality wood products to the market but also to protect nature, respect the landscape and protect soils and waters too.
Coillte has created an exciting technology strategy called the connected forest.  The connected forest joins our people and our forests by using technology to deliver the right information to the right person to help them make decisions at the right time, wherever they are. Below are some of the examples of this usage.  
Trimble Forestry
Coillte are currently implementing a new Forest Management System. This new system has Trimble Geographic Information System (GIS) technology at its core to allow us to plan and manage our forests more efficiently and effectively.
Forestry planning and management has become much more complex over the last 10 to 15 years and we must now take into consideration any potential environmental impacts, new regulations and rules, legal requirements as well as the traditional forestry operations of growing and harvesting trees.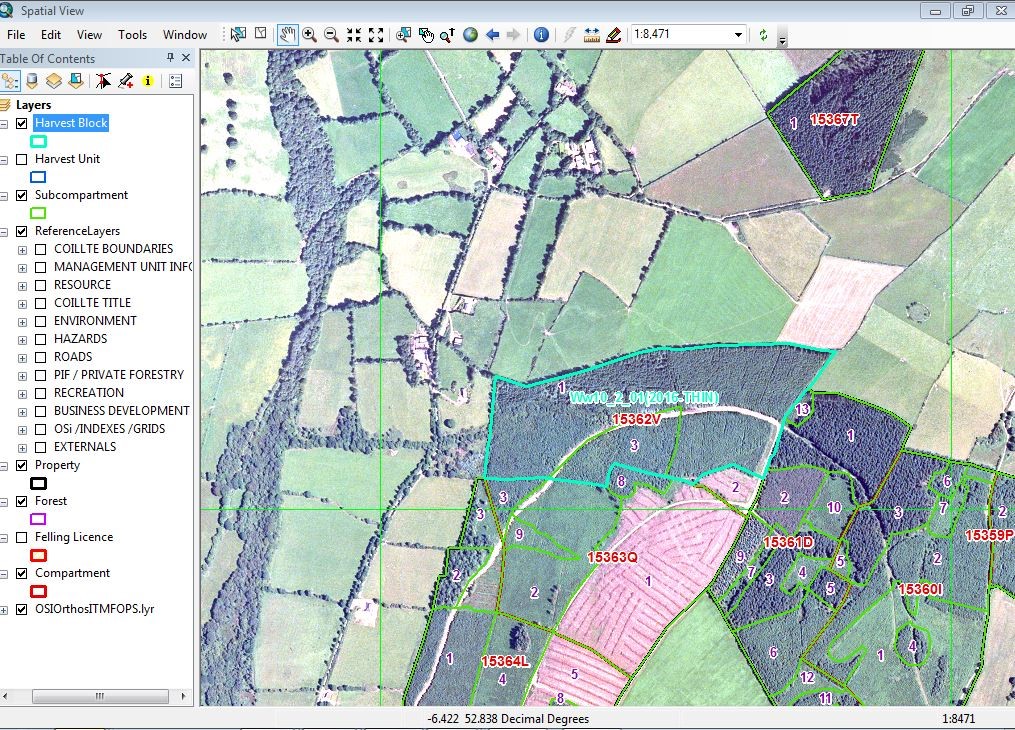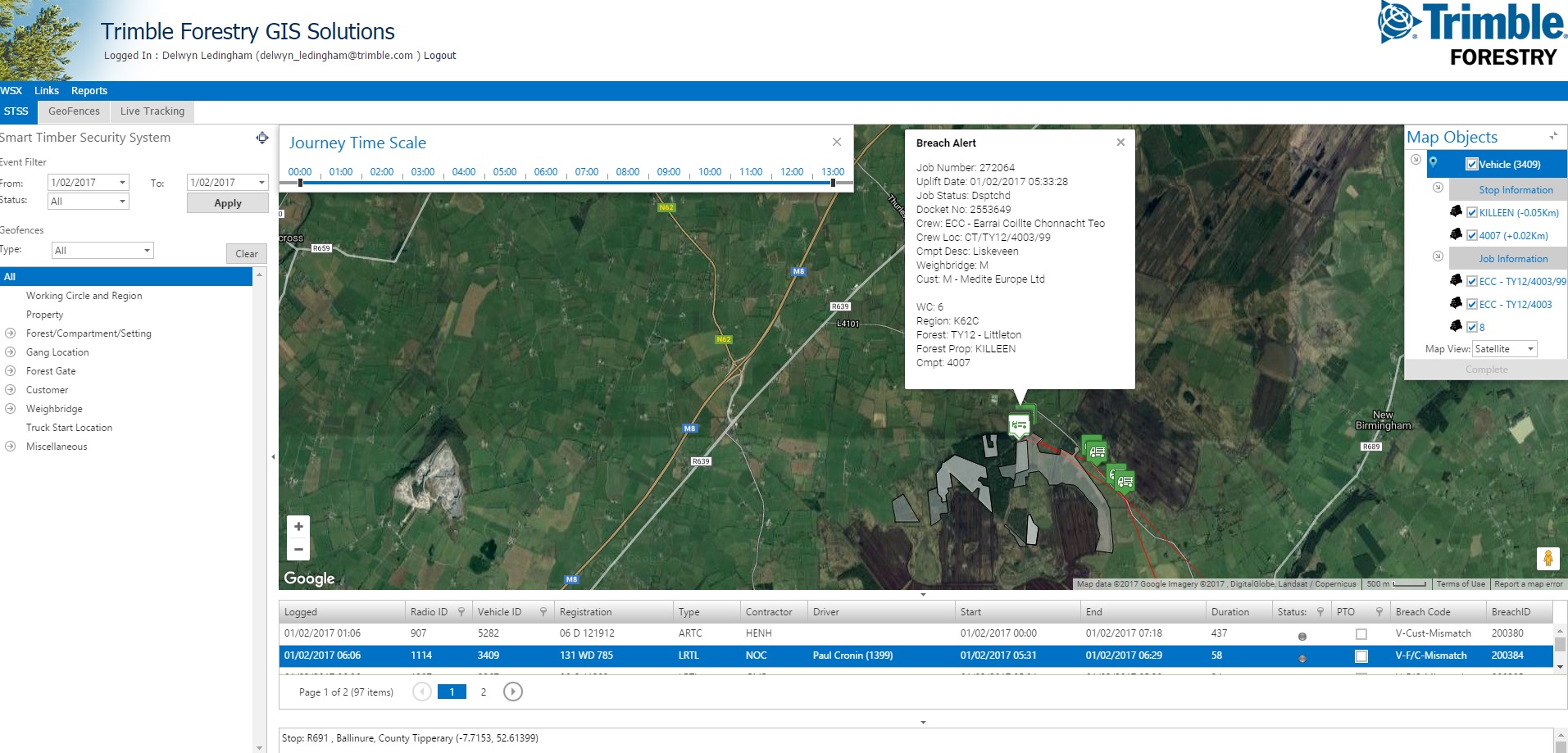 Our partners, Trimble, describe the benefits of the technology well; "Coillte is making investments to drive a more agile business process, drive more automation, and to proactively drive more data to streamline their processes across their functional organizations. As a recognized leader for advancement of timber supply chain management capabilities, Trimble Forestry is pleased to be working in partnership with Coillte to help transform to a connected digital supply chain that more effectively responds to customer and market demands".
Remsoft
We grow our forests sustainably to produce quality wood and wood products. Over the next seven years, our volumes will increase by 20% and our underlying return will grow to 3.5%. Coillte now use the specialised software and planning technologies, provided by Remsoft to help managers to produce plans which balance economic, environmental and social objectives from our forests . Remsoft uses mathematical algorithms to strategically create plans for our forests spread out over two growing rotations, which is typically 80 years in Ireland. These strategic plans are then used to create Forest Management Plans over a five year time horizon and help managers decide on the best areas to harvest at any given time.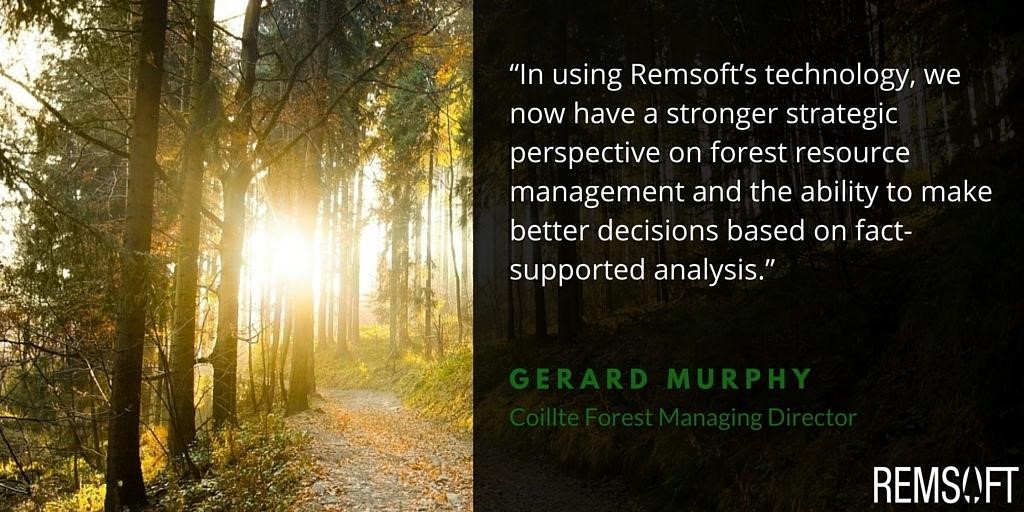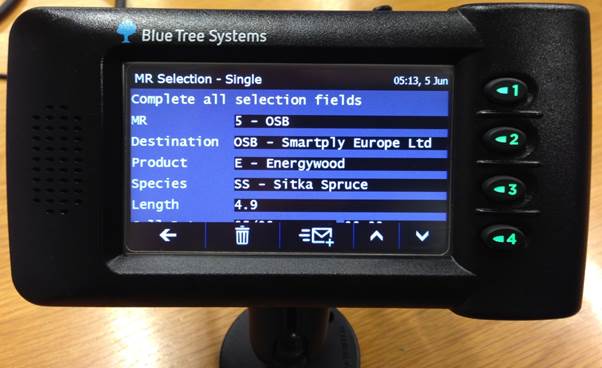 Central Timber Dispatch
Coillte's Commercial and Supply Chain team, are responsible for ensuring that our customer's orders are fulfilled on an ongoing and timely basis. Systematic planning is required to ensure that the multiple products available from our forests at thousands of different harvesting sites are always ready and on time for our customers.
Timber Security
To improve the management of the timber haulage fleet accessing our forests, a state of the art electronic timber removal (eTRP) GPS linked software systems have been developed and installed. These systems brought together through three leading suppliers; Trimble Forestry, Blue Tree Systems and Riteweigh is a cornerstone of Coillte's Connected Forest Vision for the future.
These combined technologies underpin our satellite based Smart Timber Security tracking System (STSS) providing world class timber security. The eTRP platform is currently being trialled with a view to deploying another industry first, a full voiceless centralised dispatch for all of our consigned deliveries. This will result in significant haulage efficiencies, lowering overall fleet travel and further reduce our carbon footprint.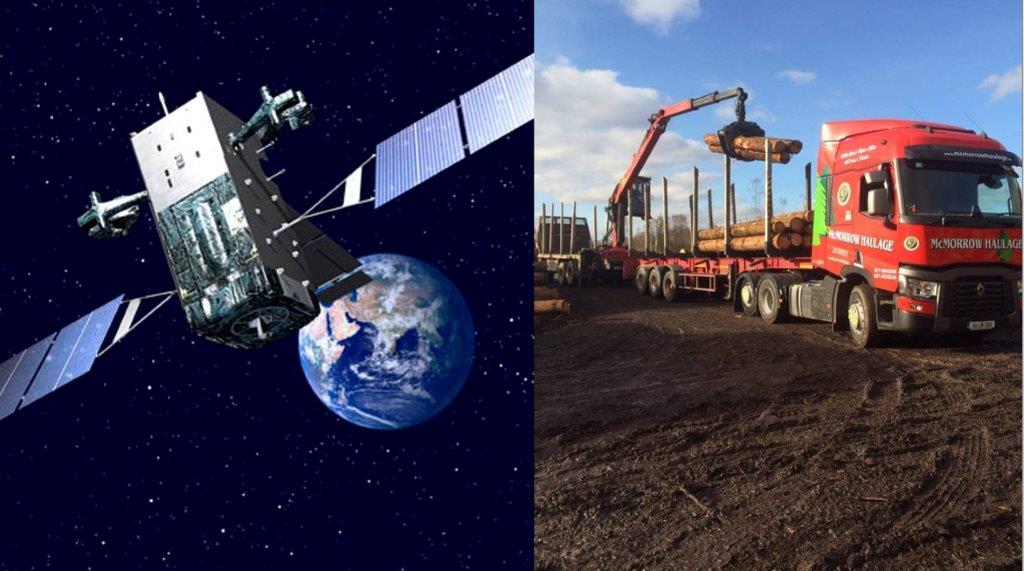 Valuing
Our Cultural Heritage
Coillte protects our cultural heritage and looks for partners to work with to bring out the best of Ireland's hidden treasures...
Discover
our Business
We run three high potential businesses, Forestry, Land Solutions and Medite Smartply, which delivered earnings (EBITDA) of €66 million and Operating Cash of €24 million in 2020 .