Book Online for Beyond the Trees Avondale
To ensure the best possible experience, at the weekends for the rest of the summer period, all visitors will need to have an advance online booking or hold an Annual Pass to gain entry to Avondale Forest Park
Issued 21 July 2022.  'Beyond the Trees Avondale', a spectacular new visitor experience developed in partnership between Coillte, Fáilte Ireland and EAK Ireland in Avondale Forest Park in Co. Wicklow, has experienced huge demand since it opened earlier in the month, and to ensure our visitors have the best possible experience, at the weekends throughout July and August, all visitors will need to have an advance booking or hold an Annual Pass in order to gain entry to Avondale Forest Park.
Booking is available at www.beyondthetreesavondale.com
Visitors are encouraged not to travel to Avondale at the weekend without a confirmed booking. Beyond the Trees Avondale is open seven days a week from 09.30 to 19.00 and we would encourage visitors to book outside of the peak times especially at the weekends.
We are open throughout the year and each season will bring an entirely different experience of Avondale forest from the Treetop Walk.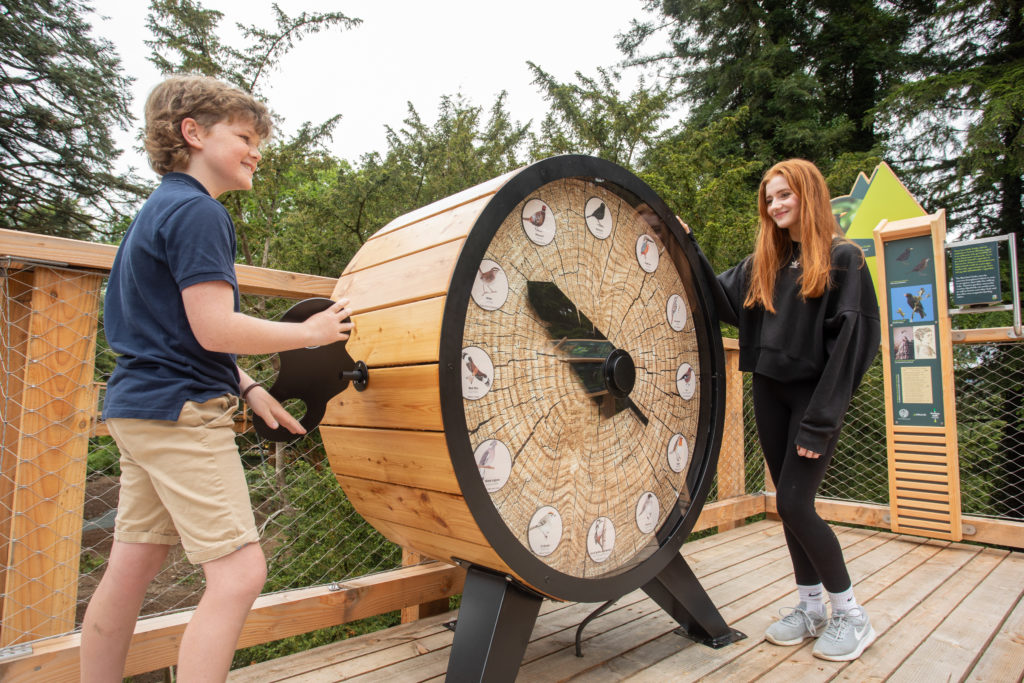 Our giant slide is extremely popular; however, it can only accommodate a certain number of people every hour. At peak times, those who wish to slide may need to queue for a longer period of time. We will communicate the duration of the average queuing time onsite throughout the day. The slide is not included in the ticket price for this reason, so that visitors can decide on the day. There is an additional charge of €2 per go for the slide, and the slide is subject to weather conditions for safety reasons.
Visitors to Beyond the Trees Avondale will experience the beauty of Avondale's tree canopy on the Treetop Walk and enjoy incredible views of the beautiful Wicklow countryside from the spectacular Viewing Tower created for the project by EAK Ireland. The Beyond the Trees Avondale experience will be further enhanced in the Autumn when restoration work on Avondale House, the home of Charles Stewart Parnell, will be completed and the house will open to visitors.
Ireland's newest visitor experience is a collaboration between Coillte, Fáilte Ireland and EAK Ireland, bringing a truly unique visitor experience to Ireland's Ancient East which will delight young and old alike.  This €19m project at Avondale is part of Coillte's strategy to create more world class visitor destinations and increase recreation spaces nationally, and will encourage international and domestic visitors to stay longer and spend more in Wicklow and the wider Ireland's Ancient East region, driving economic and employment opportunities for local communities.  60 new full and part-time jobs have been created to staff the site, the majority of whom are from the locality.
Tickets to access the Treetop Walk and Viewing Tower cost €14 per adult, €11 per child (under 3s go free), family tickets are priced at €38 for a family of up to five people, and student and OAP rates are also on offer.  Car parking is available on site at a cost of €5 per day.