24 July 2020
Coillte Nature
New project: We're restoring 2,100 hectares of Atlantic blanket bog
Coillte Nature is delighted to announce a new project focussing on the western seaboard. Funded by Government, the project will see 2,100 hectares of timber forest on Atlantic blanket bog removed and the landscape redesigned for nature through blanket bog restoration and native woodland planting.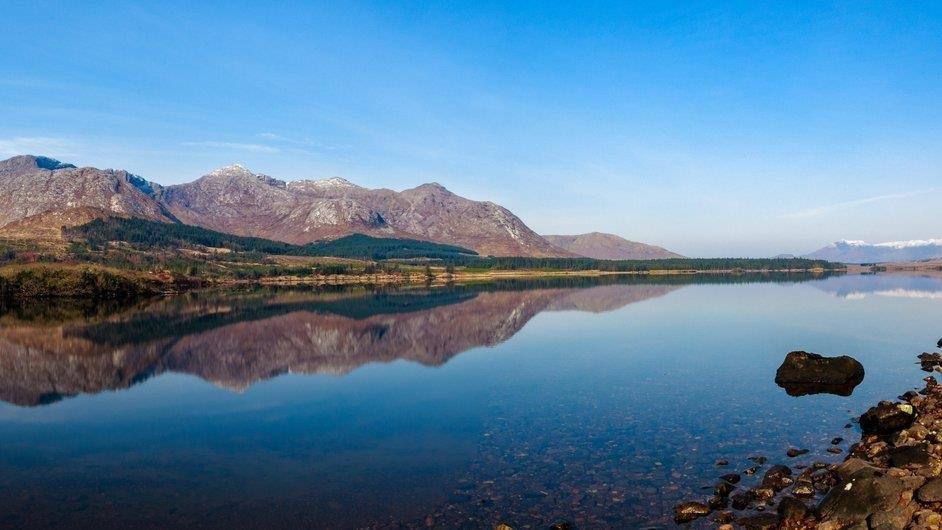 A timber forest on Atlantic blanket bog at Derryclare Lough, Connemara, Co Galway
Under the Government's 2020 July Stimulus package, Minister Dara Calleary and Minister Pippa Hackett have funded a significant biodiversity restoration project on the western seaboard. This is a project of international importance that is focussed on an area of 2,100 hectares of Atlantic blanket bog that is currently planted with commercial spruce and pine forests.
Back in the 1970s and 1980s, the ecology and carbon characteristics of peatlands were not well understood and rural unemployment was high. As a result, large areas of remote blanket bog peatland were planted with commercial forests. The project aims to sensitively remove these commercial forests and restore the landscape with rewetted bog and native woodlands. The project is consistent with the National Peatlands Strategy, which aims to restore these rare habitats.
Coillte has previously completed three major bog restoration projects with the support of EU funding, but this will be the largest undertaken to date by far. The project will involve a wide range of external peatland experts and local contractors. It will create significant biodiversity and outdoor recreation benefits and improve the visual amenity of this iconic landscape.
Welcoming the announcement, Coillte Nature Director, Dr Ciarán Fallon, said:
"This area was planted in a time when the importance of peatlands was not well understood. This funding allows us to create real impact and restore a rare habitat of international importance. The learnings can be applied to develop a range of solutions for restoring our western peatlands".
For more information, see our dedicated project page.