6 December 2019
latest news
Storm Atiyah – Coillte Urges Forest Users To Exercise Extreme Caution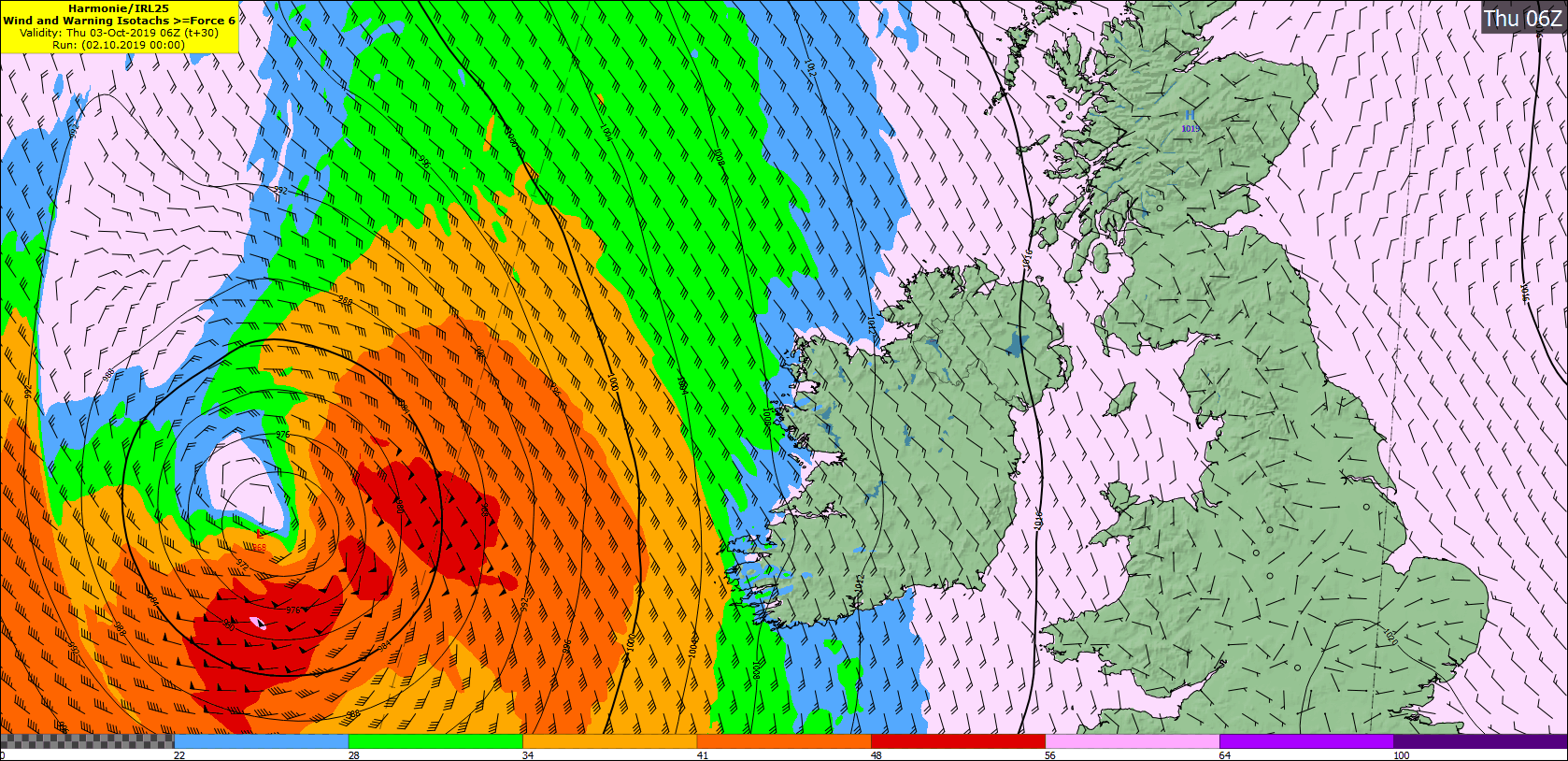 Storm Atiyah – Coillte Urges Forest Users To Exercise Extreme Caution
Friday 6th October: Coillte urges all users of forest lands including its staff, contractors and members of the public, to exercise extreme caution if entering forest lands this weekend as storm Atiyah is predicted to approach.
Met Eieann has issued the following weather warning;
Status Orange - Wind warning for Donegal, Galway, Leitrim, Mayo, Sligo, Clare, Kerry and Limerick
Storm Atiyah will track between Iceland and Ireland on Sunday generating a swathe of very strong winds across the country. Southwesterly winds later veering northwesterly will reach mean speeds of 65 to 80 km/h with gusts from 110 to 130km/h.
Fallen and overhanging trees pose an extremely dangerous risk to the public and Coillte is urging everyone to remain vigilant and to exercise extreme caution if entering forest lands over the coming days. Members of the public should not approach fallen or overhanging trees as they pose a significant health and safety risk and access routes blocked by trees should only ever be cleared by trained experts.
About Coillte
Coillte is a commercial forestry company, owned by the State, that manages approximately 7% of the country's land. Coillte operate three strong businesses from this land – their core forestry business, a wood panels manufacturing business MEDITE SMARTPLY and a land solutions business. Coillte export to over 30 countries worldwide and in the financial year 31 December 2018 generated EBITDA of €115 million. Coillte's vision is to be the best forestry and land solutions company in Europe. To find out more visit www.coillte.ie