Coillte Re-iterates Calls for Public Vigilance as Country Remains Under Red Warning for Forest Fires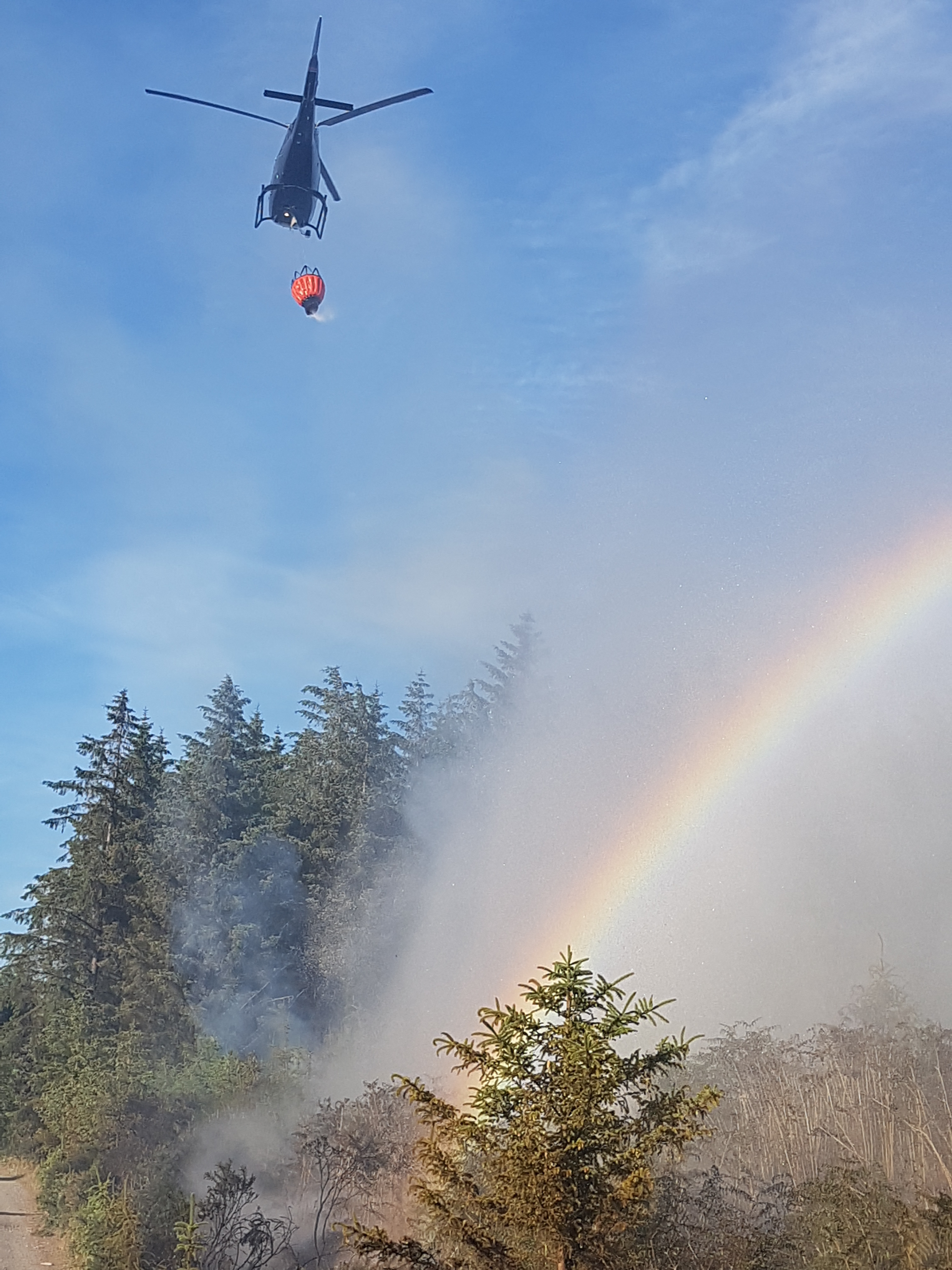 Thursday 5th July: Coillte is re-iterating its appeals to the public to be extra vigilant towards the dangers of wildfires as the dry weather is forecast to continue into next week.
The public are asked to be mindful that responsible behaviour, including acting safely and responsibly in rural environments, can significantly reduce the chance of wildfire starting. Coillte also ask that you report any suspicious activity regarding the setting of fires to the local Garda Síochána.
Coillte recommend the following steps to prevent forest fires at this time 
DO NOT light fires and be careful of all activity involving fires
REPORT any suspicious activity you may observe
REPORT any forest fires you see to local fire brigade
DO NOT approach forest fires under any circumstance, they are extremely dangerous
KEEP access points and forest entrances clear for emergency services
Coillte has a comprehensive fire and emergency plan in operation for every forest, which includes the construction of fire breaks, operation of fire patrols, communication with fire brigade services and provision of specialised equipment in high risk areas.
Coillte has been fighting a number of fires nationwide. These include:
Slieve Bloom Mountains where a large area has been burned after a fire spread into a forest area from open moorland. This is a significant fire that is dangerous and difficult to fight and along with a Coillte helicopter the Air Corps is now also assisting Coillte, alongside the Laois County Fire Service and members of the Defence Forces.
A significant fire in Kildalkey in County Meath.
Fires in the Dublin and Wicklow mountains.
//Ends
Media Contact: Páraic Gallagher / Stephen Fitzpatrick Q4PR – 01 475 1444
About Coillte
Coillte is a commercial forestry company, owned by the State, that manages approximately 7% of the country's land. Coillte operate three strong businesses from this land – their core forestry business, a wood panels manufacturing business MEDITE SMARTPLY and a land solutions business. Coillte export to over 30 countries worldwide and in the financial year 31 December 2017  generated EBITDA of €85.2 million. Coillte's vision is to be the best forestry and land solutions company in Europe. To find out more visit www.coillte.ie