9 February 2020
latest news
Coillte's Biking Blitz is Back!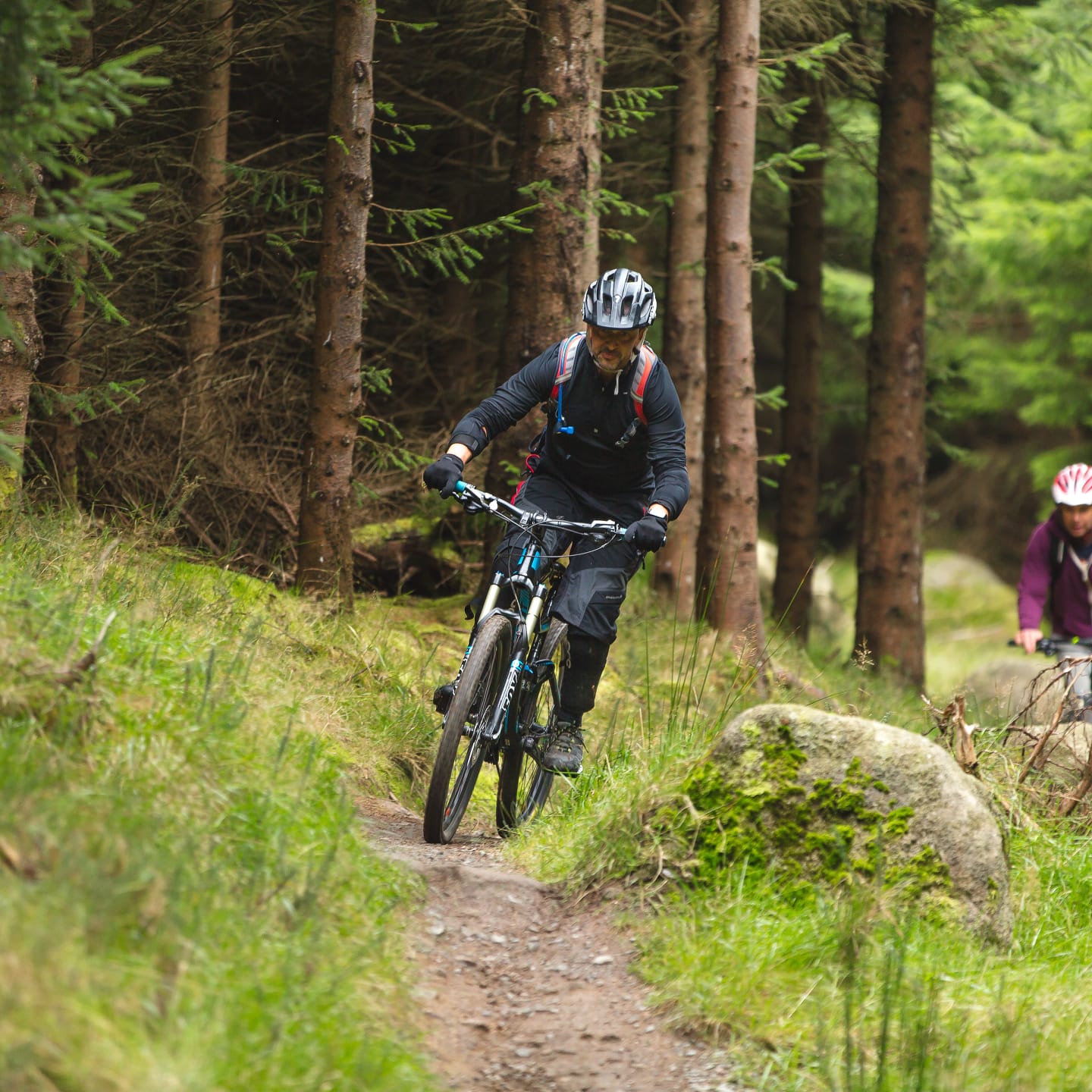 Coillte's Biking Blitz 2020
The 10th edition of the exciting Coillte's Biking Blitz Series kicks off in February 2020 with events taking place in Wicklow, Limerick, Galway, Dublin, Sligo and Offaly!
The Biking Blitz is a mass start cross country mountain bike event, aimed primarily at beginners but with something for everyone. There are two categories, "Baggy Shorts" for beginners or "Super Pro" for more experienced riders, plus youth categories from U6 to U18.
Coillte built mountain bike trail centres are used exclusively for these events to ensure a fast flowing course in all weather conditions.
This year's Biking Blitz events are taking place in
WICKLOW | 9TH FEB | 14KM (270M) OR 28KM (540M)
LIMERICK | 23RD FEB | 17KM (440M) OR 35KM (720M)
GALWAY | 8TH MARCH | 16KM (170M) OR 32KM (340M)
DUBLIN | 22ND MARCH | 22KM (580M) OR 33KM (870M)
SLIGO | 5TH APRIL| COMING SOON
OFFALY| 19TH APRIL | COMING SOON
Did you know Coillte have 13 dedicated cycling sites around Ireland. Whether you fancy a gentle, leisurely spin with the kids, or an adrenaline-pumping challenge in the hills, you can dip into our 300 kilometre-long, off-road cycle trail network to find something that suits you.
Our family and leisure cycling trails are perfectly suited to children, who will love the idea of pedalling with the folks. Mam or Dad can bring tag-a-longs or a kiddie trailer to make it easier for the small people. These trails are completely traffic-free, so the ideal place to teach kids to cycle and grow their confidence on a bike. For the more adventurous and ambitious cyclist, we have a number of middle and longer distance trails, best used with a hybrid bike with slightly wider tyres than road bikes.
But for a full-on adrenaline rush, try out their mountain bike trails bringing you up over rugged terrain, along rocky trails and swoop down the other side. And your reward? Fresh air, exercise and incredible landscapes! The trails at Ticknock, Ballinastoe and Ballyhoura have bike hire where the experts will fit you out with the right set of wheels to get you on your way.
Explore the Bike Trails on the Coillte Recreation Map and find a place you will love to go Cycling, or indulge in some other activity. Watch out for "Cyclists Welcome" signs at our designated cycling sites. Enjoy the spin!
About Coillte
Coillte is a commercial forestry company, owned by the State, that manages approximately 7% of the country's land. Coillte operate three strong businesses from this land – their core forestry business, a wood panels manufacturing business MEDITE SMARTPLY and a land solutions business. Coillte export to over 30 countries worldwide.
To find out more visit www.coillte.ie