15 February 2019
latest news
Coillte and Fáilte Ireland welcome funding announcement to deliver a major boost to Ireland's mountain biking community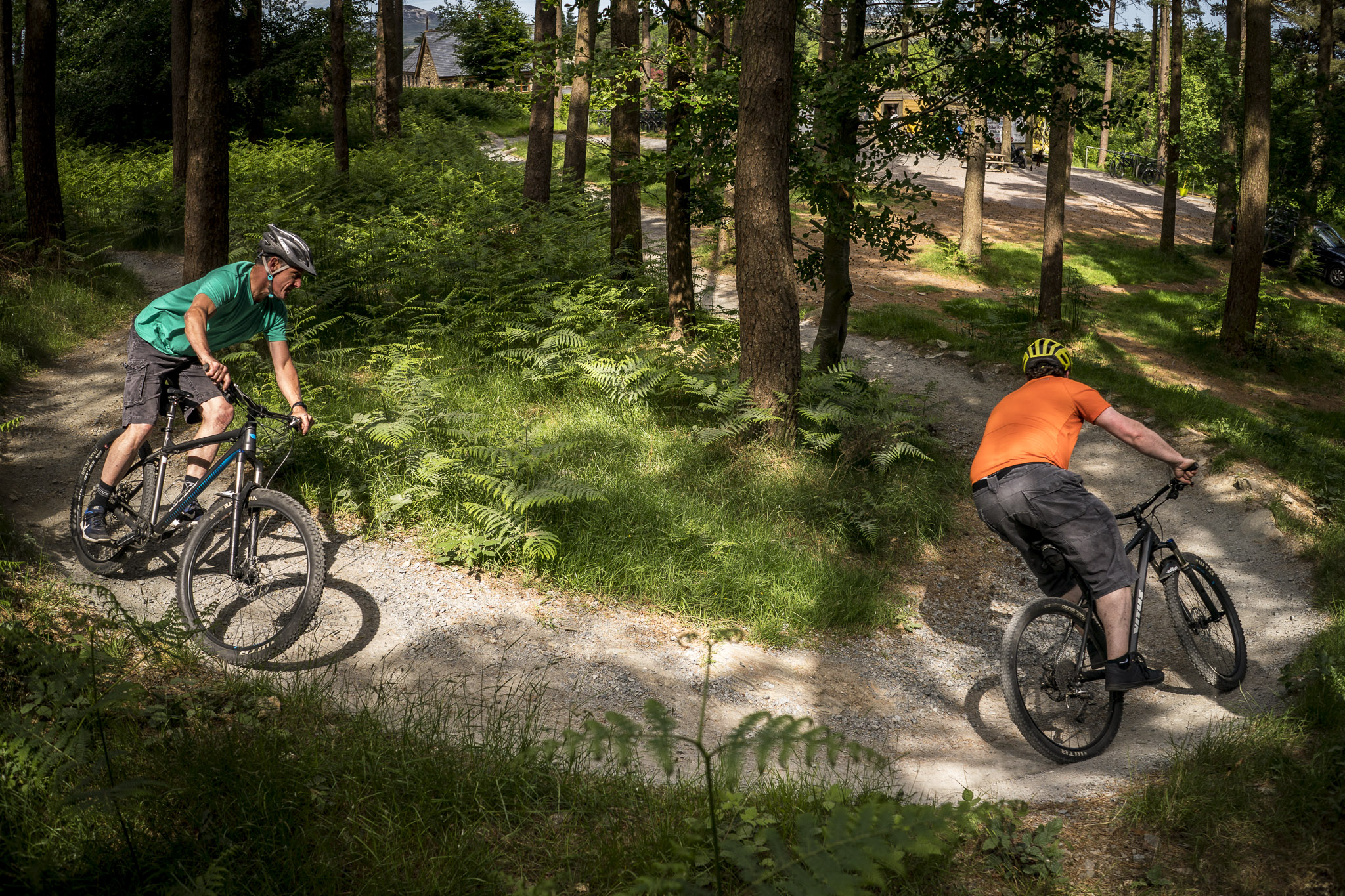 Coillte and Fáilte Ireland welcome funding announcement to deliver a major boost to Ireland's mountain biking community
Minister announces a €13.6M funding package under the Rural Regeneration and Development Fund to support Ireland's mountain biking community
Funding set to firmly establish Ireland as one of the top mountain biking destinations in the world
Limerick, Cork, Sligo, Dublin, Wicklow, Offaly and Laois set to receive funding to develop over 300kms of new bike trails and four new bike centres over the next three years
Friday, 15 February 2019: Coillte, Ireland's largest commercial forestry company in partnership with Fáilte Ireland the National Tourism Authority, welcome the €13.6 million funding announcement aimed at boosting Ireland's rural mountain biking community.
The International Mountain Biking Proposition for Rural Ireland was announced yesterday, as one of the successful bids under the Rural Regeneration and Development Fund by Michael Ring, T.D., Minister for Rural and Community Development and Minister Heather Humphreys, T.D., Minister for Business, Enterprise, and Innovation at an event in Castleblaney, Co. Monaghan.
The €13.6 million funding package proposes the delivery of an international mountain biking (MTB) proposition comprising of four national trail centres across seven counties and over 300kms of trails at these centres. The centres will be located in Ballyhoura (Limerick/Cork), Coolaney (Sligo), Slieve Blooms (Offaly/ Laois) and Ticknock & Ballinastoe (Dublin/Wicklow).
Deborah Meghen, Director of Stewardship for Coillte, said:
"We are delighted to partner with Fáilte Ireland and Department of Rural and Community Development to provide a platform for this exciting development. We want to continue to work with the best service providers to create outstanding destinations for mountain bikers. Investment has been made in the past by project partners in mountain biking across Ireland, but never to the scale needed to elevate this to an international proposition. This funding will now allow the existing trials to be upgraded to a standard that can attract visitors at home and abroad."
Orla Carroll, Director of Product Development with Fáilte Ireland, said:
"Fáilte Ireland welcomes the announcement for funding under the Rural Regeneration and Development Fund to support the development of world-class mountain bike trails. The location of the trails in rural and remote areas will have a positive impact on local communities and help expand their tourism offerings. As the National Tourism Development Authority, it is one of our strategic objectives to ensure that the economic benefits of tourism are spread regionally across the country. We will continue to work positively in partnership with Coillte and the Department of Rural and Community Development to deliver quality visitor experiences that enhance and further develop our recreational tourism offerings and which lead to additional and increased social and economic benefits for local communities."
The project will build on existing investment and success stories like Ballyhoura MTB across Limerick and Cork and will generate visitor numbers of over 3 million over the next 10 years.
According to Fáilte Ireland's economic impact report, the development of these trail centres, could see visitors generating spend of more than €22 million per annum when completed. As the centres are located in rural and some remote areas, this impact will be felt where there are few other economic drivers. There are an estimated 20 communities around the country who will see the effect of new and increased visitor numbers in their area.
The project will develop an international mountain biking proposition for Ireland by creating a vital 'critical mass' of trail centres on the island. It is based entirely on state-owned lands and will use these lands as the platform to deliver growth in rural communities.
The project will be delivered over a three-year period and each site or additional trail development will be opened to the public as it is completed.
For more information, please visit www.coillte.ie
ENDS//
For all media queries or to arrange an interview with a relevant spokesperson, please contact; Jillian Garvey at Carr Communicationsjgarvey@carrcommunications.ie / 083 8919 583.
About Coillte
Coillte, Ireland's largest commercial forestry company, manages approximately 7% of the country's land. Coillte operate three strong businesses from this land - its core forestry business, a wood panels manufacturing business MEDITE SMARTPLY and a land solutions business. Coillte export to over 30 countries worldwide and in the financial year 31 December 2016 generated EBITDA of €98.3 million from its €1.5 billion asset. Coillte's vision is to be the best forestry and land solutions company in Europe.
The Irish forestry sector supports 12,000 rural based jobs in Ireland, contributes approximately €2.3 billion to the economy every year and has the potential to double in size over the next ten years. Visit www.coillte.ie to learn more!
About Fáilte Ireland
Fáilte Ireland, the National Tourism Development Authority, was established in 2003 to guide and promote tourism as a leading indigenous component of the Irish economy.
The tourism and hospitality industry is of critical importance to the national economy, with tourists spending €7.8billion in Ireland and supporting 260,000 jobs.
Imagery
Please attribute all imagery to Victor Lucas.