30 September 2019
latest news
Have your say on Coillte Nature's Dublin Mountains Forest Conversion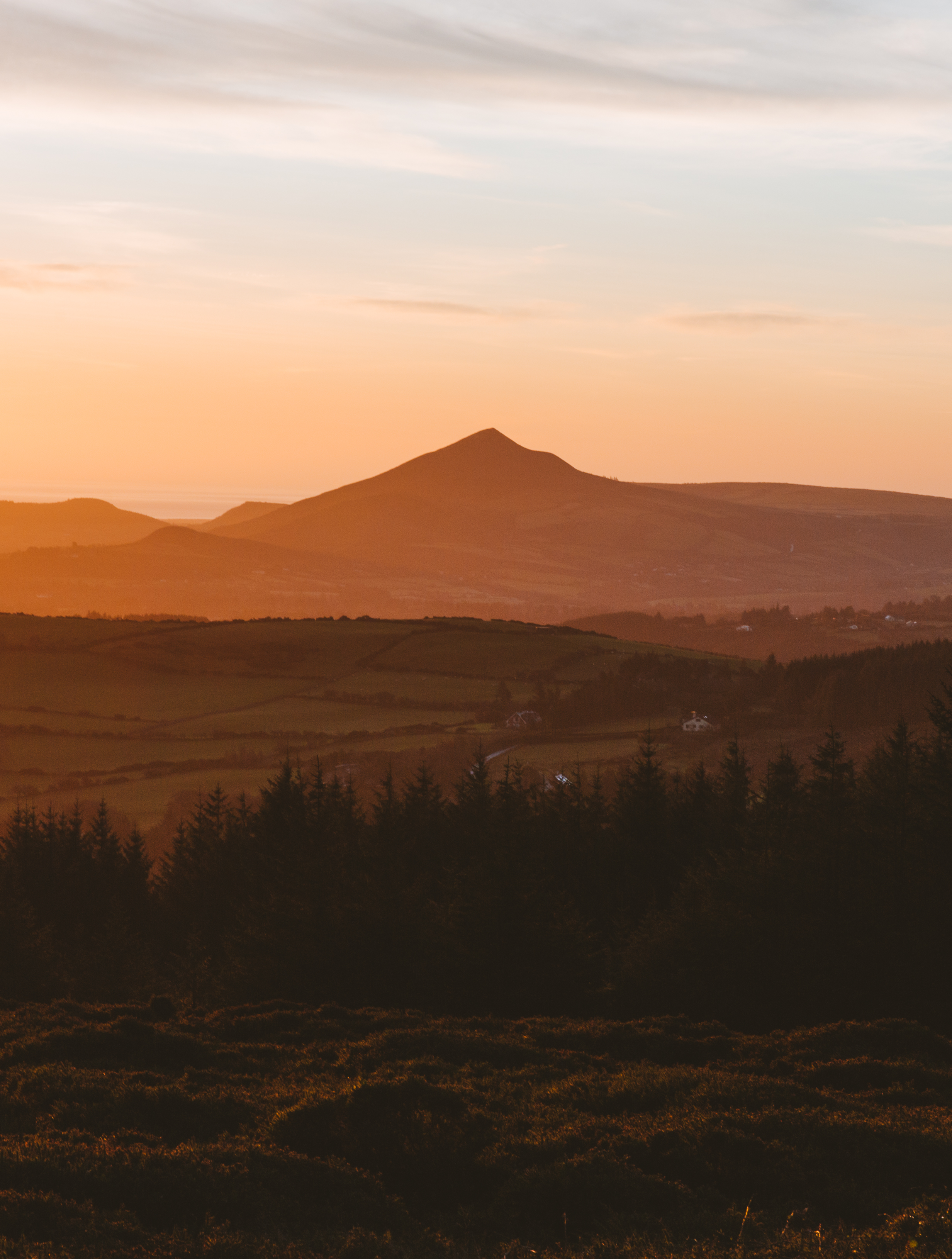 Have your say on the Dublin Mountains Conversion and help shape 'A Woodland for our Future'
Deadline for consultation submissions is Friday 11 October 2019
Coillte is calling on the public to give their views on how they use the Dublin Mountain forests owned by Coillte
Over 600,000 people visit these forests per year, making them some of the most visited outdoor attractions in the country
Consultation follows decision to convert management from commercial forestry to the primary purpose of recreation and biodiversity
30th September 2019: There are just two weeks left to submit your views on how you use Coillte's Dublin Mountains Forest - it's time for you to have your say about the what 'A Woodland for our Future' should look like. To date, approximately 200 submissions have been received on the Dublin Mountains Conversion plan since the consultation opened to the public in June 2019.
These forests are unique among the Coillte forest parks, as over 600,000 people visit these forests per year, making them some of the most visited outdoor attractions in the country. Nine Coillte forests are cited for conversion from commercial forests to recreational forests. These include Ticknock, Kilmashogue, Ballyedmonduff, Massy's Wood, Hell Fire, Cruagh, Tibradden, Barnaslingan and Carrickgollogan.
Dr Ciaran Fallon from Coillte said:
"We recognise the importance of these forests, not just for Dublin but for the country. Coillte's Dublin mountain forests are unique given the huge number of visitors they attract; how easy it is to get to them and their proximity to so many people and communities. Working closely with the Dublin Mountains Initiative, we have decided to convert the management of these forests from commercial forestry to recreation and biodiversity.
We want to encourage anyone who is interested in shaping 'A Woodland for our Future' to read the consultation plans and have their say at coillte.citizenspace.com "
This consultation is the first of its kind under the newly established Coillte Nature, a non-profit wing that will focus on species diversity and biodiversity. The project is jointly funded by Coillte and three Dublin local authorities (Dublin City Council, Dún Laoghaire Rathdown County Council, South Dublin County Council) with grants for native woodland conversion being provided by the Department of Agriculture, Food and the Marine.
Coillte Nature hopes to expand to other parts of the country over the next four or five years on a partnership basis where it is viable.
Conversion from commercial forests in the Dublin Mountains to recreational forests will involve a varied forest management approach including clear-felling of trees and converting these areas to native woodlands, long-term retention of mature forest areas and the use of continuous cover forestry techniques where appropriate.
For more information, and to submit your views on how you use Coillte's Dublin Mountains visit www.coillte.citizenspace.com
ENDS//
For all media queries or to arrange an interview with a relevant spokesperson, please contact;
Jillian Garvey, Carr Communications
Email: jgarvey@carrcommunications.ie
Phone: 01 772 8900/083 8919 583.
About Coillte Nature
Coillte has established a new not for profit entity, Coillte Nature, which will focus on the environment and recreational forests.  Coillte Nature will target the delivery of new woodlands facilitating species diversity, biodiversity and carbon sequestration as part of the Government's National Forestry Programme.
With the establishment of Coillte Nature, the company is seeking to advance its sustainability agenda by undertaking large discrete projects with a separate non-commercial focus. These projects are intended to increase the national forest estate but with a strong emphasis on carbon sequestration, species diversification, biodiversity and the development of outdoor recreation and tourism amenities.
Coillte Nature will collaborate where appropriate with other organisations through joint ventures, etc., in implementing forestry and recreation projects.