Frights in Our Forests This Halloween
Coillte were delighted to facilitate two fantastic events at our forests over the Halloween weekend.
Firstly a two night scare event "The Hazelwood Haunting" was held in Sligo. Over two nights thousands of visitors were scared out of their wits as Hazelwood forest came to life after dark with strange sounds and spooky ghosts around every corner.  The event raised money for Friends of Sligo General Hospital and Carns National school.  Eamon McAndrew Organiser thanked Coillte "Hazelwood Forest is a magical place, which is now forevermore an enchanted space, but always remember to respect and give grace, and most of all, leave no trace".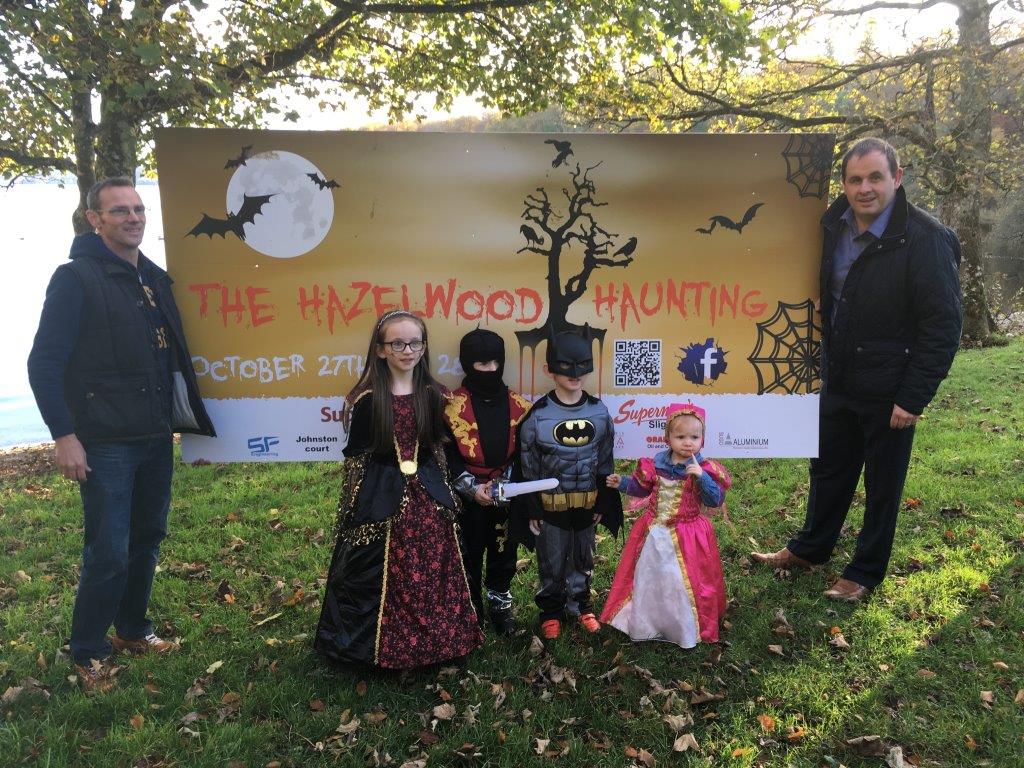 Pictured: Eamonn McAndrew(Organiser), Ava, Keelan, Mason, Ella and Michael Donlon.
Meanwhile the Samhain Amhainn Festival got underway in Ballina, with Belleek forest being the location for a frightening event organised by Belleek Enhancement Committee, Ballina Stephenites and Ballina Chamber of Commerce. The scary woods walk was the highlight of the festival and drew rave reviews from the crowd.
The event was held for three consecutive nights in Ballina beginning on Friday with huge crowds attending on each night. Mags Martin from Ballina Chamber of Commerce and Organiser said "The Scary Woods Walk Team would like to especially thank Coillte for all their support of this scarifying event in Belleek woods. Ballina is extremely proud of the woods and as a community it is great to be able to welcome people from all around the country to our town and our treasure"
Big thanks to our estates manager Michael Donlon and all the team in Coilllte's Business Area Unit 1 for making these spooktacular events such a big success.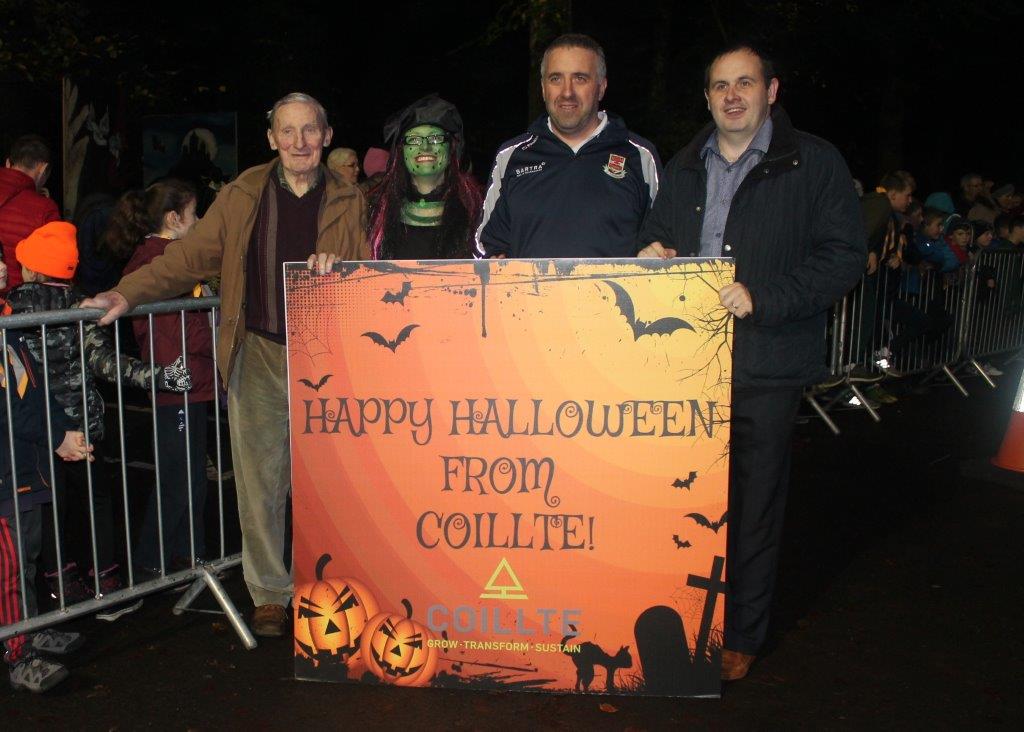 Pictured: Cyril Collins (Belleek Enhancement Committee), Mags Martin (Ballina Chamber of Commerce), Tony Neary (Ballina Stephenites), Michael Donlon (Coillte)
About Coillte
Coillte is a commercial forestry company, owned by the State, that manages approximately 7% of the country's land. Coillte operate three strong businesses from this land – their core forestry business, a wood panels manufacturing business MEDITE SMARTPLY and a land solutions business. Coillte export to over 30 countries worldwide and in the financial year 31 December 2016  generated EBITDA of €98.3 million. Coillte's vision is to be the best forestry and land solutions company in Europe. To find out more visit www.coillte.ie