31 May 2023
Restoring Biodiversity
Enhancing Biodiversity at The Devil's Glen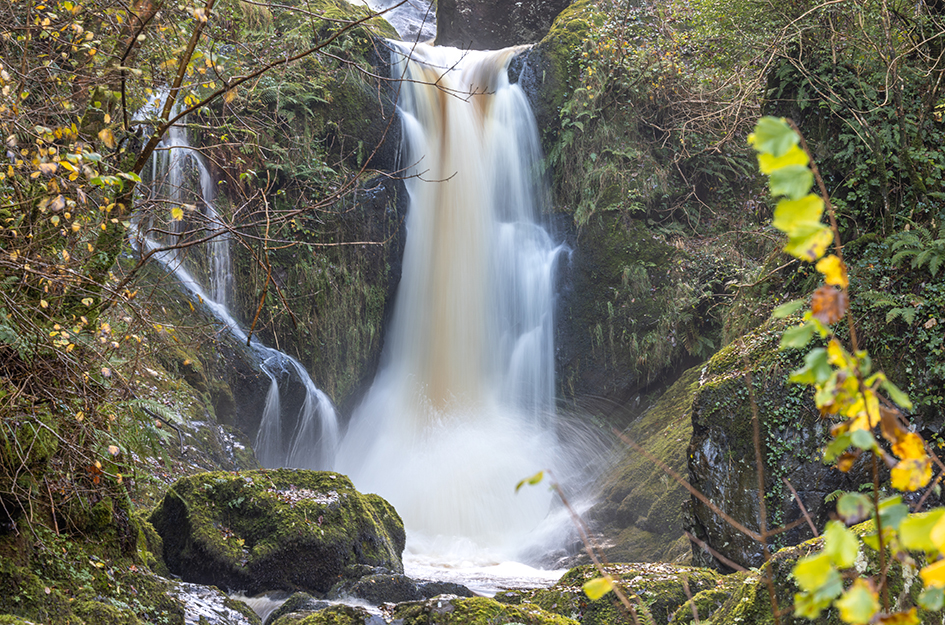 To celebrate national biodiversity week, a walk was held at Coillte's the Devil's Glen forest in Co Wicklow on Friday 19th May. The Devil's Glen is a popular forest walking destination that dates back to the last Ice Age, when melt waters from the ice sheets created a valley and formed a gorge.
Declan Little, Ecological lead at Coillte Nature led a group along the Waterfall Loop Walk, highlighting the cultural and silvicultural significance of this unique woodland.
Part of the Devil's Glen forest is characterised as native woodland and includes habitats of Old Sessile Oak woods with tree species such as oak, birch and holly. Regeneration of these native species however is under threat from invasive, non-native shrubs such as cherry laurel, rhododendron and Himalayan honeysuckle, as well as extensive grazing from the local deer population.
As part of its management of forests for nature and biodiversity, Coillte is planning works to help support the long-term survival of native woodland species in the area.
One hundred and thirty-five hectares at the Devil's Glen has been identified as a priority area for these works. They will help improve the overall conditions of the native woodland, including extending its cover and increasing the proportion of native species throughout. This will also involve managing invasive species and reducing the impact of deer grazing.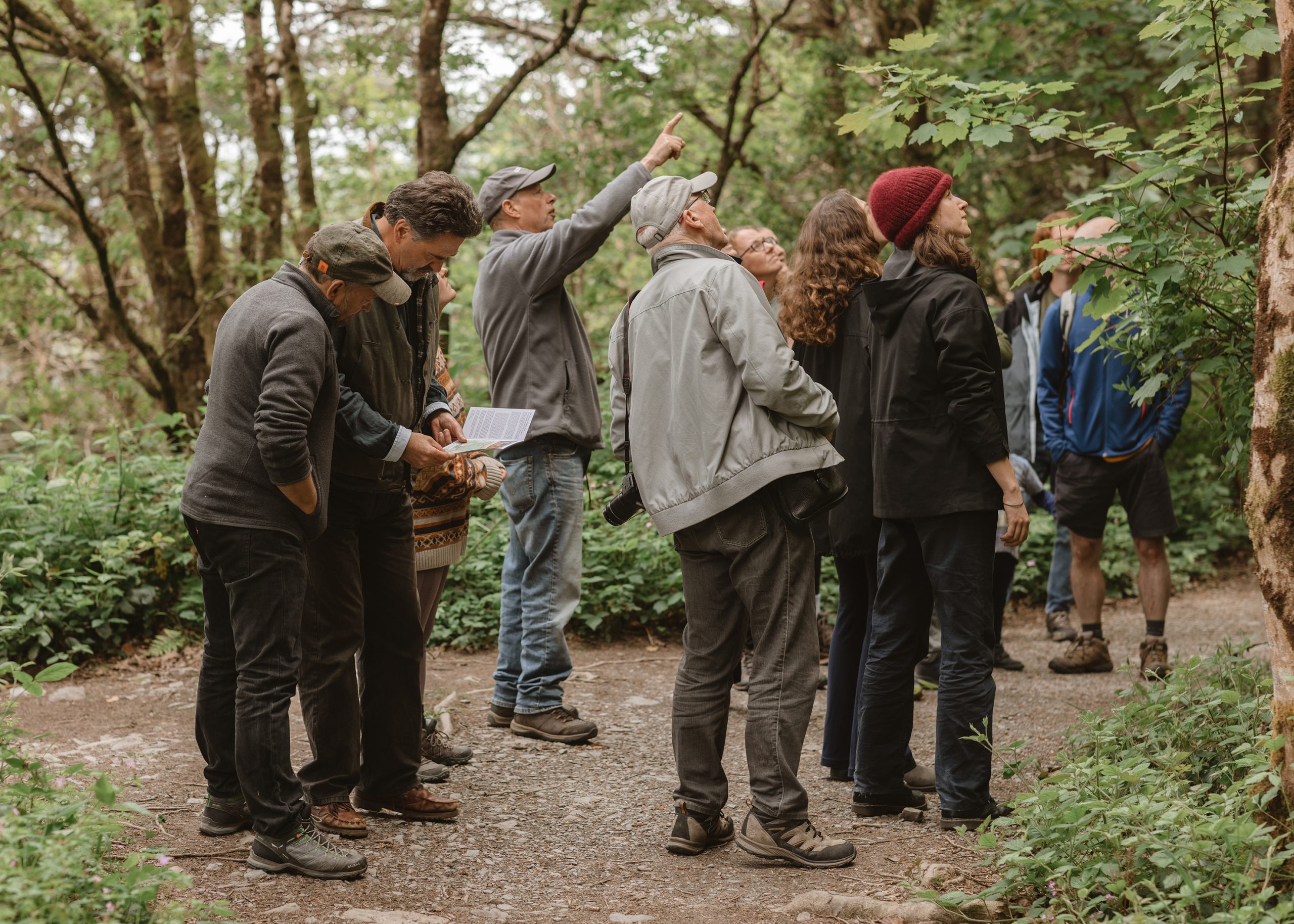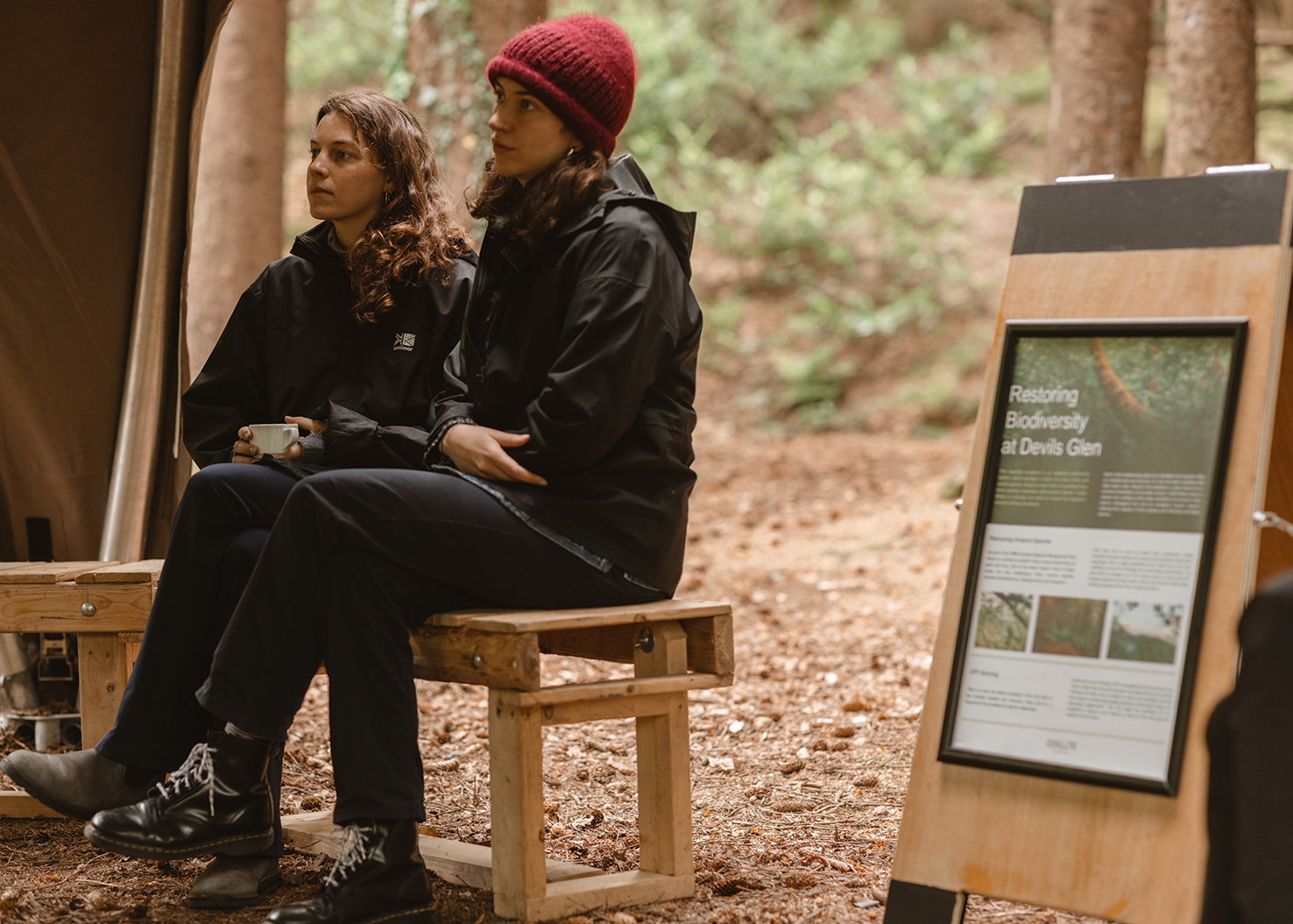 The result is expected to enhance the overall biodiversity of the Devil's Glen forest to promote wildlife and nature conservation and to create a more vibrant woodland area to be enjoyed by visitors.
"The restoration of Devil's Glen is an exciting and challenging project and we expect to restore and expand the old and ancient oak-dominated woodland present especially along the Vartry river," said Declan Little, Ecological Lead at Coillte Nature. "We are also working closely with Inland Fisheries Ireland to enhance the river which supports important and unique East coast sea trout populations."
The works will begin in summer of this year and will run up until 2028. Visitors are asked to follow any safety signage on site or instructions from staff while the works are ongoing.
The main processes for enhancing woodland biodiversity include:
Removing invasive species: As part of the Invasive Species Management Plan there is a priority to control cherry laurel and rhododendron around the car park and the Varty River with works starting this summer. Due to the steep slopes, some of these areas are very challenging. This work will be done by skilled local contractors, scraping the stems and then treating the stem with herbicide, to kill the bush standing. At a later stage, some of the dead bushes will be cleared to create gaps for regeneration of native flora, shrubs and trees. This is highly specialised work which has to be done carefully, so as not to damage the surrounding environment. The area will be managed over the coming years to ensure that the invasive species are kept under control and that the native trees, shrubs and ground flora have a chance to thrive.
Continuous Cover Forestry (CCF) management will be carried out to favour the growth of native tree and shrub species, including Scots pine and oak. Thinning will allow more sunlight to reach new seedlings and give more space to native trees already growing in the forestry canopy, allowing the woodland to regenerate. This will create conditions for the woodland to become more diverse in terms of tree size, age and species into the future.
The result is expected to enhance the overall biodiversity of The Devil's Glen area and create a native and more vibrant woodland area to be enjoyed by visitors and local wildlife alike.