Raheenleagh Wind Farm
The wind farm is a joint venture between Coillte and ESB and has been constructed on the Raheenleagh Forest, Co. Wicklow. The wind farm was granted planning permission in 2012 and began construction in early June 2015 and entered operation in November 2016.
Capacity: 35.2MW
Homes powered Annually: Approximately 22,500 homes
Energy Produced: 122,000 MWh
Number of Turbines: 11 Siemens turbines
Type of Turbine: Siemens SWT- 3.2 - 108
Total turbine tower height 79m
Length of each blade: 53m
Height to tip of blade: 133m
Location: The Raheenleagh wind farm site is located in Co. Wicklow approximately 8 km west of Arklow
Co-ordinates: 52°46'54.8"N 6°17'30.9"W
Community Fund: Approx. €53,000 annually for the operational lifetime of the wind farm
Current Status: Operational
For further information please go to: www.raheenleaghwindfarm.ie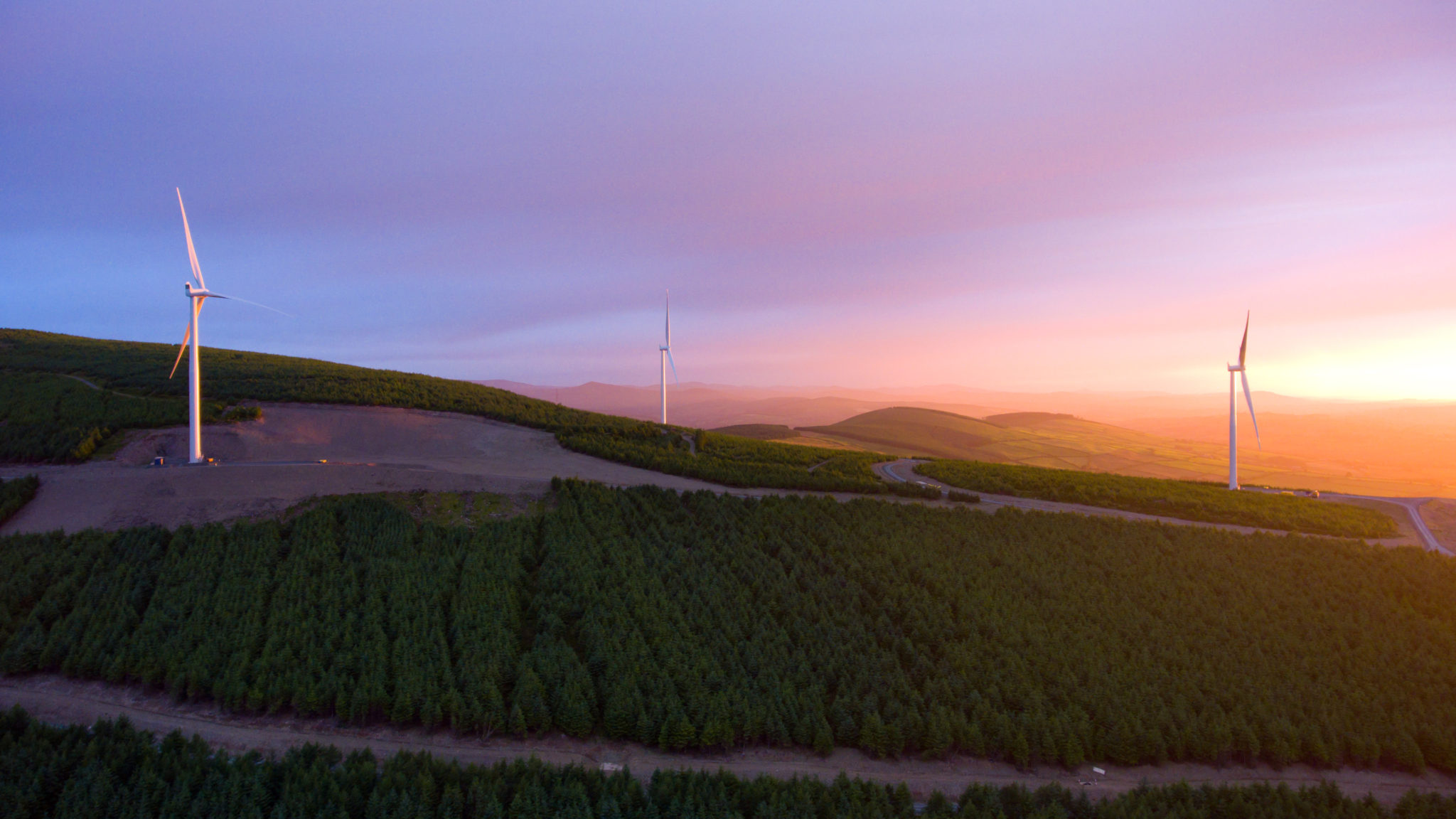 Discover our Business
We run three high potential businesses, Forestry, Land Solutions and Medite Smartply, which delivered earnings (EBITDA) of €85.2million in 2017.