22 February 2018
Business
Galway Wind Park wins on the double at 2018 Green Awards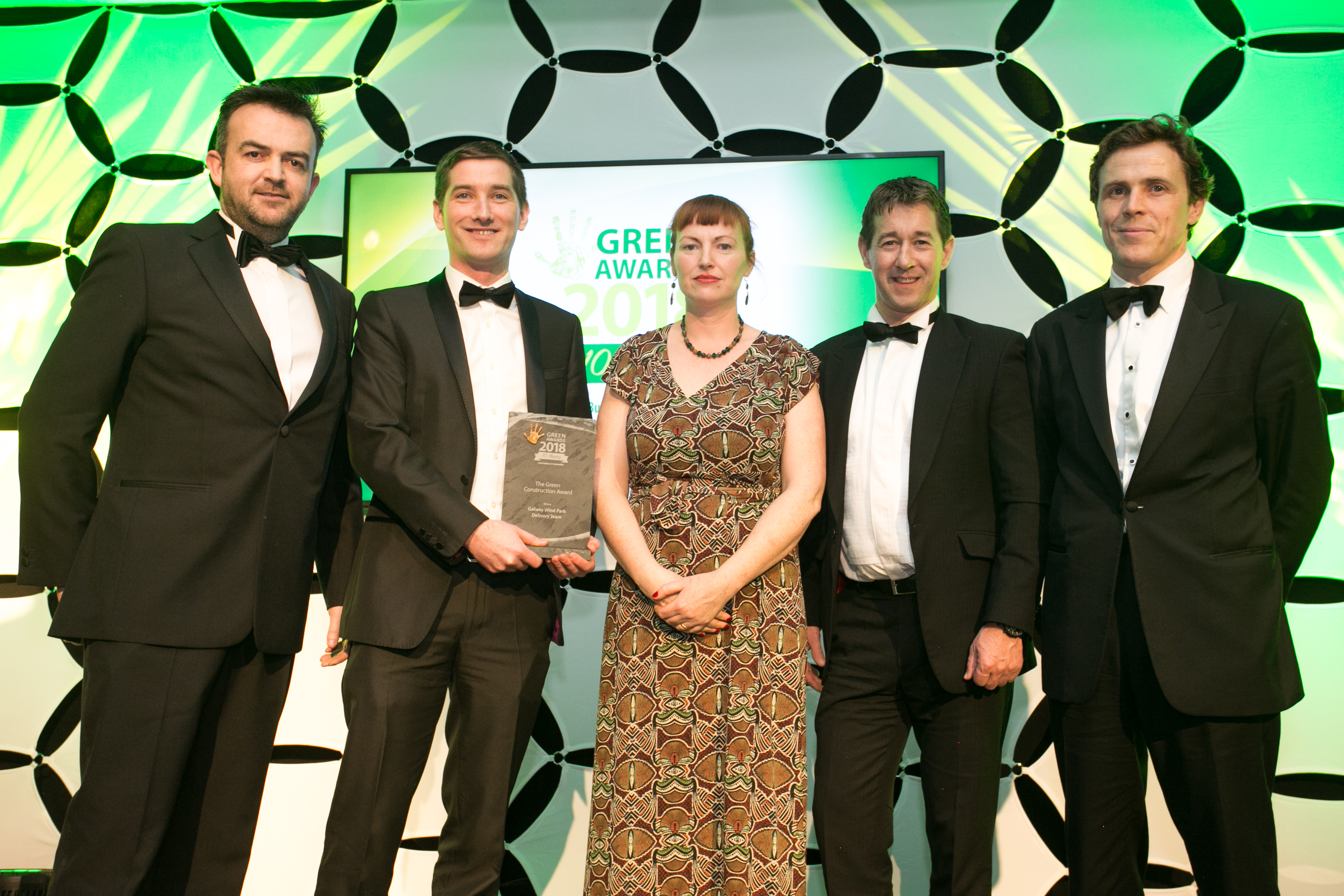 The Galway Wind Park Delivery Team, consisting of SSE, Coillte and Roadbridge, scooped two prestigious trophies at the 2018 Green Awards in Dublin on Tuesday night (20th February 2018).
The team first picked up the Green Construction Award, before taking home the big one – the overall award for Green Business of the Year.
The Green Awards, which celebrated their tenth anniversary on the night, are designed to celebrate businesses and projects demonstrating best green practice in Ireland. This year's awards ceremony took place at a gala dinner at the Clayton Hotel in Dublin.
Speaking about Galway Wind Park, the judges said that the project is "playing a massive role in making our country greener, by increasing the presence of renewable energy on our territory, and bringing its technology to the forefront." They noted that they "were impressed by the volume of energy generated at the site and the different methodologies put in place to maximise yield and efficiency", adding that it "really deserved its place on the top step on the podium".
The 169MW Galway Wind Park, located in Connemara's Cloosh Valley, entered full commercial operation last October, and is now Ireland's largest onshore wind farm, generating enough renewable energy to power around 140,000 homes, while offsetting over 220,000 tonnes of harmful CO2 emissions annually.