Galway Wind Park named Green Project of the Year at Irish Construction Industry Awards 2017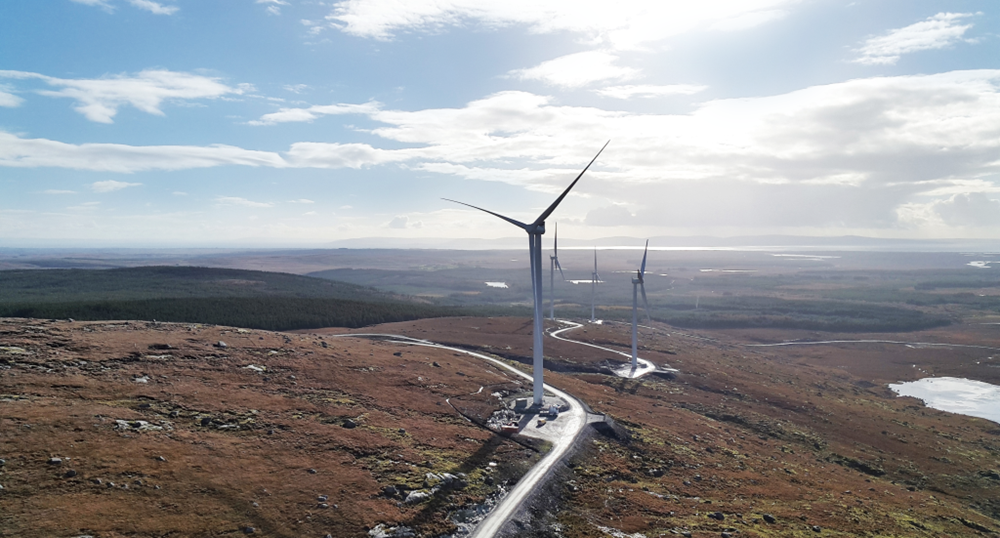 The Galway Wind Park delivery team, consisting of SSE, Coillte and Roadbridge, bagged the prestigious Green Project of the Year Award at the 2017 Irish Construction Industry Awards last week.
This is the project's second Irish Construction Industry Award in as many years, having scooped the prize for Excellence in Sustainability last time out.  This year's awards ceremony took place on Tuesday 9 May at the Clayton Hotel, Burlington Road in Dublin, with around 550 industry professionals in attendance.
Now in their fourth year, the Irish Construction Industry Awards are designed to recognise excellence and innovation in the construction industry in Ireland.
Commenting on Galway Wind Park being named Green Project of the Year, the judges said the entry "really struck a chord" and they "were impressed by just how much CO2 would be saved from being released into the atmosphere".
When completed later this year, Galway Wind Park will help to offset around 190,000 tCO2 emissions from fossil fuels in one year, and provide renewable electricity for up to 89,000 homes, equivalent to almost 80% of the homes in Co. Galway.  As Ireland's largest wind farm, it will make one of the most significant contributions of any renewable energy development towards greening national energy and decarbonising power generation across the island of Ireland.