Coillte's Premium Partners at the National Ploughing Championships
---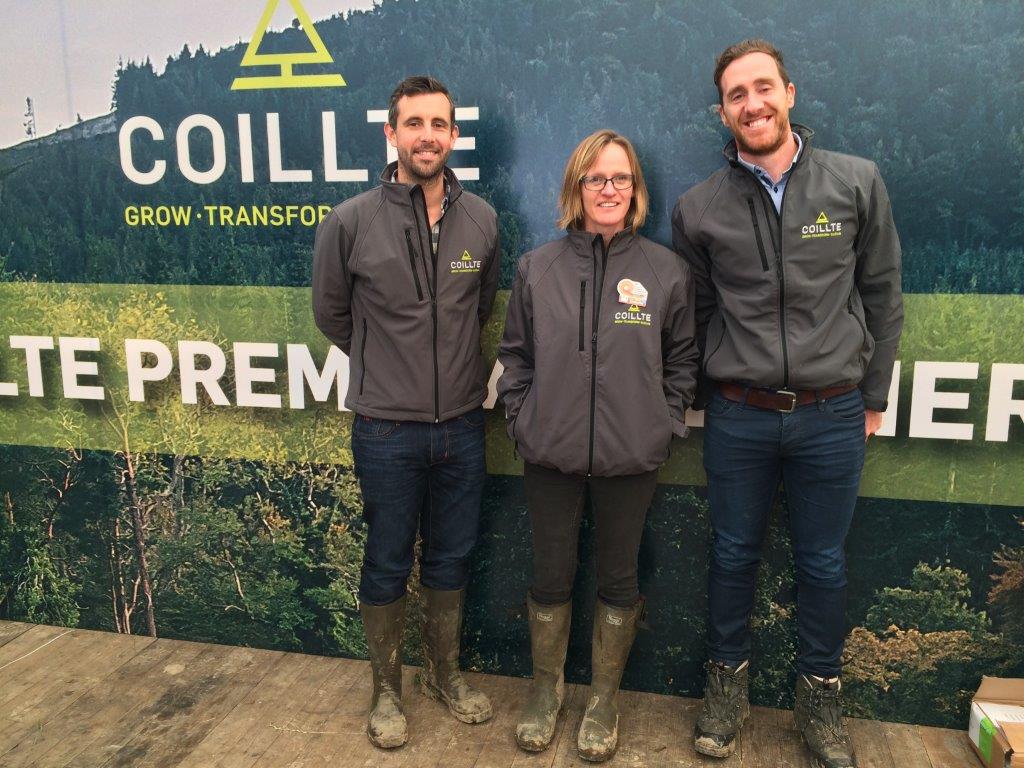 Coillte's Premium Partners Team are the National Ploughing Championships this week. Located in the Forestry Village, the Coillte tent is staffed by David Walshe, Carol Ryan, Martin Joyce, Adam Gordon and Liam Cleary.
The Team are there to tell private forest owners about Coillte's Premium Partners; an innovative partnership product, which gives forest owners the opportunity to earn an annual fixed income from their forests while retaining ownership of their land.
The partnership is very attractive for private owners as once forestry premium payments expire, landowners face a sudden decline in income and face a long wait until their forest generates income again from timber harvesting. Coillte's Premium Partners makes the financial 'bridge' from forestry premiums to harvest, ensuring the landowner has access to ongoing annual payments throughout the full crop rotation.
Coillte Premium Partners is for private forest owners with high quality, commercial forest crops where forestry premium payments have expired, or will shortly expire. It is suitable for crops of approximately 20 years of age, which are Yield Class 20 or above and are predominantly Sitka spruce.  The commercial portion of the crop should ideally be 10ha or greater.
So if you're at the ploughing this week, stop by and visit the team at the Coillte tent at Block 3, Row 4 Stand 101.
About Coillte
Coillte is a commercial forestry company, owned by the State, that manages approximately 7% of the country's land. Coillte operate three strong business from this land – their core forestry business, a wood panels manufacturing business MEDITE SMARTPLY and a land solutions business. Coillte manage assets with a value of €1.5 billion and in the financial year 31 December 2016 it generated EBITDA of €98.3 million. Coillte's vision is to be the best forestry and land solutions company in Europe. To find out more visit www.coillte.ie