Coillte Open Bird Hide in Portumna Forest Park County Galway for viewing White Tailed Sea Eagles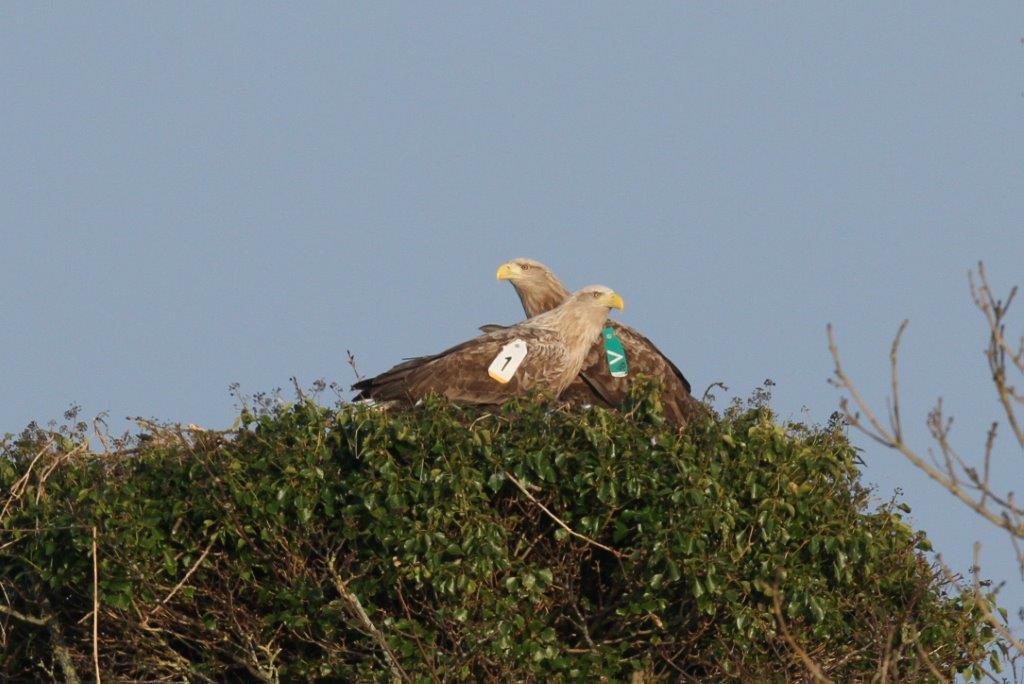 Coillte Open Bird Hide in Portumna Forest Park County Galway for viewing White Tailed Sea Eagles
Coillte officially opened a bird hide in Portumna Forest Park County Galway this weekend to allow visitors stunning views of a pair of White Tailed Sea Eagles on the nest with their chicks. The bird hide allows visitors to enjoy these spectacular and iconic birds of prey without any risk of disturbing the breeding birds or their young.
The White Tailed Sea Eagles were re-introduced to Ireland in recent years by the Golden Eagle Trust Limited in partnership with the National Parks and Wildlife Service, Department of Arts, Heritage, Regional, Rural and Gaeltacht Affairs, after becoming extinct in Ireland in the early 20th Century.
The White Tailed Sea Eagle has bred young in Coillte's Portumna Forest Park over the past few years and now visitors can enjoy the rare spectacle of the breeding birds and their young on the nest from the safe vantage of the bird hide. These large birds of prey typically raise only one or two chicks per year with both parents contributing to raising the young.
Visitors to Portumna wishing to see the Sea Eagles will have to be quick as the young birds usually fledge the nest during July. Coillte's Portumna Forest Park is open all year round and is free to enter.
More information on Coillte's forest parks and recreation facilities can be found at http://www.coillte.ie/our-forests/explore/