22 December 2021
Coillte Nature
Coillte Nature 2021 Roundup and Message from the Director
A message from Ciarán Fallon, Director of Coillte Nature
For me 2021 was the year we began to seriously engage with the changes we need to make in the coming years to mitigate climate change and biodiversity loss. It was the year that the real scale of the challenge began to settle in. This shift in thinking opened up opportunities for Coillte Nature and in our 2021 End of Year Update you will read about the work we have done through public and private partnerships to achieve real impact at scale.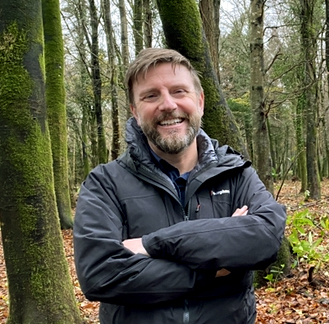 Coillte has a long record of activity in this area and Coillte Nature was established by our Board in 2019 to drive the delivery of large climate change and biodiversity projects. It is a not-for-profit venture and combines funding which it receives as part of the Coillte Group with external private and public funding sources to deliver large scale projects on the ground using Coillte's own staff and our large and specialised contractor base.
Working under our key strategic themes this year, we made real progress on our projects to restore, rehabilitate and regenerate natural habitats. By doing so we also enhance the ability of these natural systems to provide us with clean air and water, as well as a beautiful natural landscape to enjoy.
I am glad to say that good progress has been made this year in developing each of our projects and building on our understandings of how we can all work together for the benefit of people and nature. I hope you enjoy reading about this in more detail in our Coillte Nature 2021 End of Year Report and watching our 2021 Update video.
Season's greetings,
Ciarán