Galway Wind park
Galway Wind park is a wind farm cluster that consists of four wind farms -  Cloosh, Lettercraffroe, Seecon and Uggool.  A total of 69 wind turbines are permitted with a maximum export capacity of 169MW.
Phase 1 (64MW), which entered construction in February 2015, is owned and financed by SSE. Phase 2 (105MW) is a joint venture between Coillte and SSE.
Capacity: 169MW
Homes powered Annually: Approximately 84,000 homes
Energy Produced:
Number of Turbines: 58 Siemens Turbines
Type of Turbine: Siemens SWT- 3.0 - 101
Total turbine tower height 89.5m
Length of each blade: 50.5m
Height to tip of blade: 140m
Location: The Cloosh Valley development is located approximately 6km south west of Oughterard, Co Galway
Co-ordinates: N 53 21 22.5 W 9 20 17.65
Community Fund: approx. €400,000 annually for the operational lifetime of the wind farm
Current Status: In Construction
For further information visit: SSE Ireland
Galway Wind Way
The Galway Wind Way is a series of recreational trails at Galway Wind Park. Our 6 routes along 48km are designed to be fun for the whole family, from the experienced explorer to the Sunday stroller (or roller – check out our buggy and wheelchair-accessible route!). For more information, please clink the link: Galway Wind Way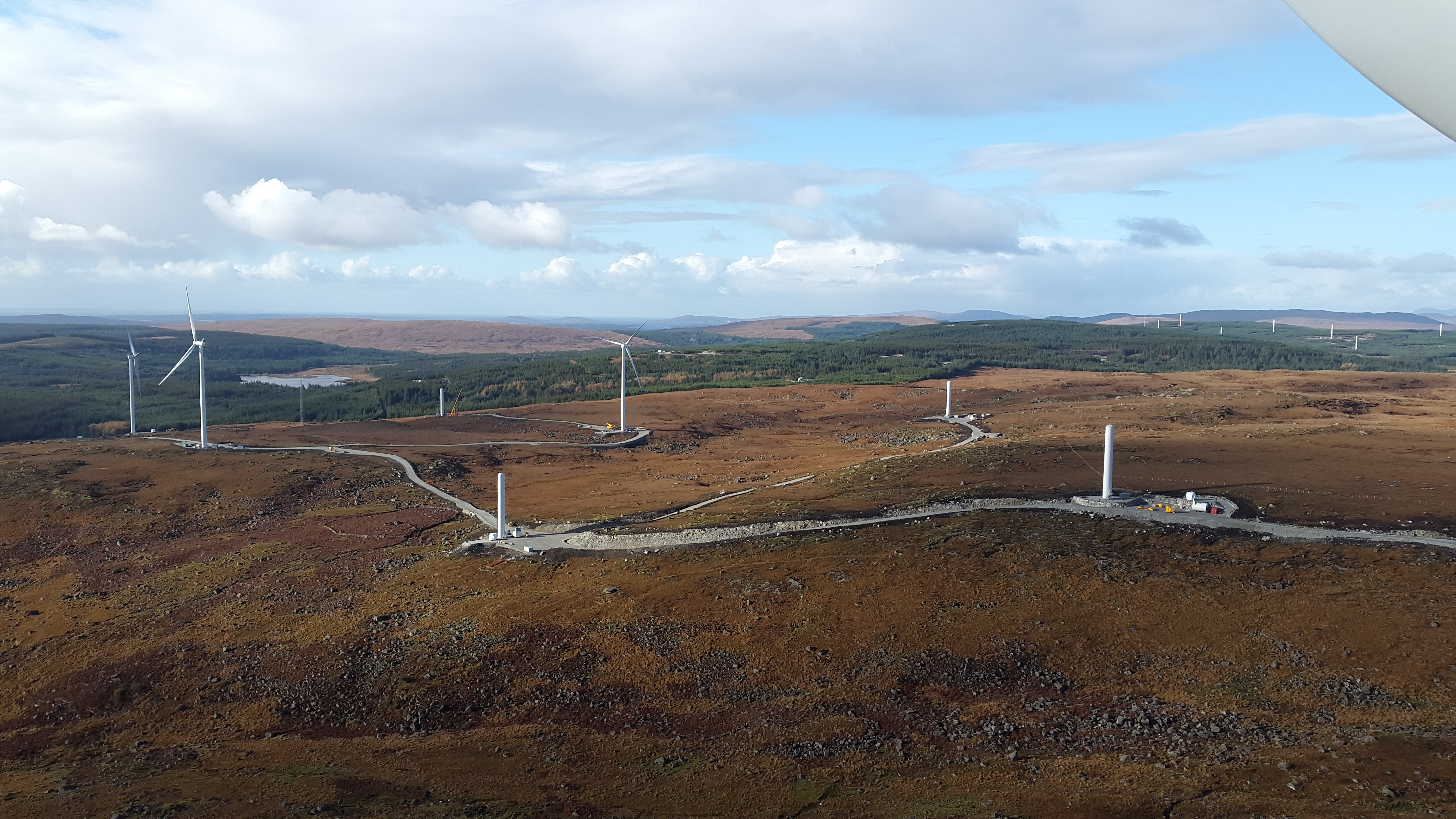 Discover our Business
We run three high potential businesses on our land - Forestry, Land Solutions and MEDITE SMARTPLY. These businesses will deliver up to €75 million per annum by 2025, this will be a return of 4-5% from our €1.5 billion assets.