Why Coillte Nature?
As Ireland's largest landowner, we have a unique responsibility to manage our estate in a way that meets the needs of today's society while protecting it for future generations.
Coillte manages about 80% of its lands primarily to produce timber crops that support a low-carbon economy. Thousands of people across Ireland are employed in sawmills and timber processing plants, where they produce long-lasting wood products like roof joists, fences and panel boards that lock that carbon up in our homes, offices, farms and gardens.
The remaining 20% of Coillte's lands are managed with biodiversity as the primary objective. These areas comprise bogs, fens, limestone pavement and uplands, to native forests, mixed forests, conifer forests and scrub, and we have restored some of Ireland's rarest habitats, including 3,200 hectares of ecologically valuable peatlands and 2,400 hectares of rare native forests on our estate.
All of our forests are open to the public, and many offer far more than just walking: we have 13 designated cycling sites, 7 forest camping sites and 120 picnic sites, and some forests offer activities such as orienteering, horse riding, fishing, hunting, water sports and aerial adventure trails in the tree-tops.
Coillte is committed to the continual improvement of environmental stewardship standards across its commercial operations and to managing for nature in its biodiversity areas, and these efforts will continue into the future.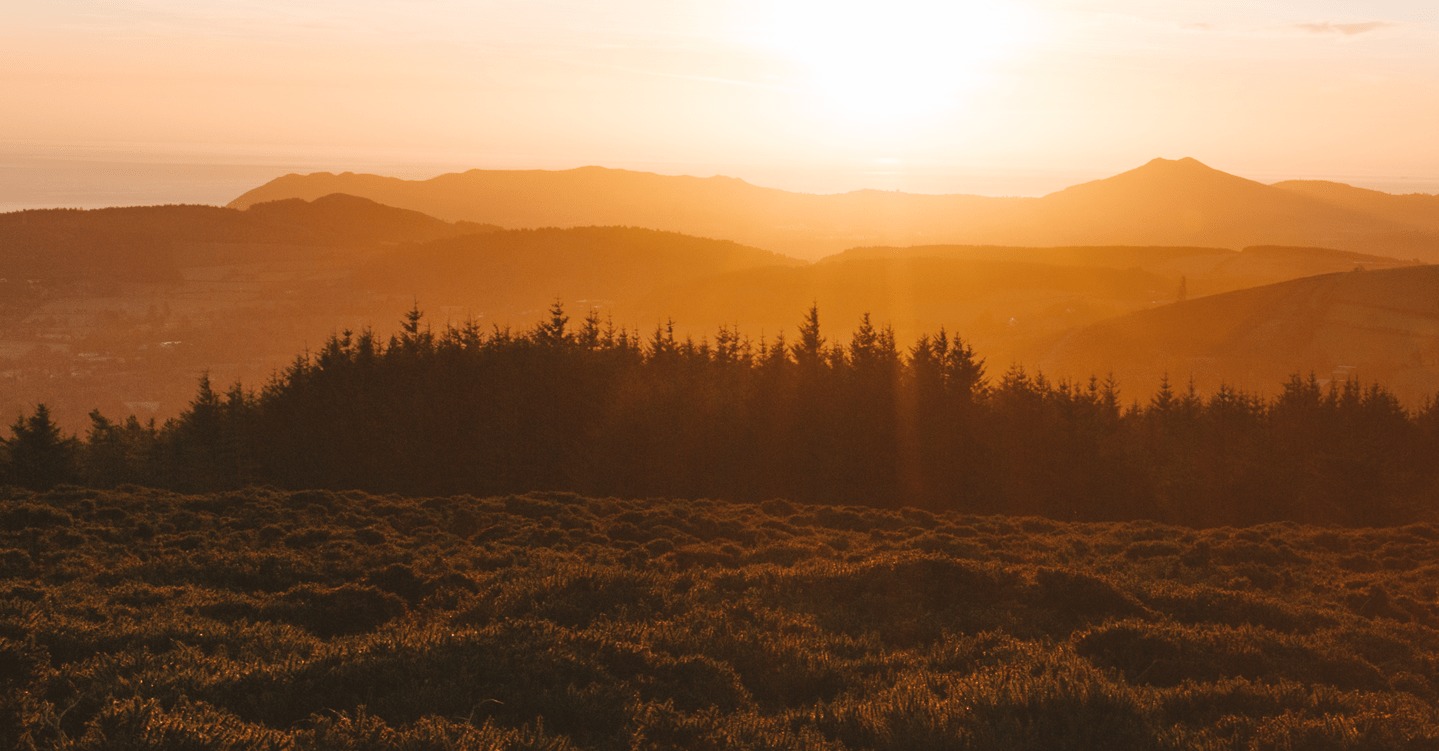 But it's not enough. We need to do more.
In 2019, the Intergovernmental Science-Policy Platform on Biodiversity and Ecosystem Services (IPBES) published its Global Assessment Report. It found that nature and its vital contributions to people – including carbon sequestration and storage, water purification, soil fertility and pollination – are deteriorating worldwide. This is also true for Ireland: 85% of our most precious EU-protected habitats are in 'unfavourable' condition, with 46% demonstrating ongoing declines.
Ireland responded by declaring a 'Climate and Biodiversity Emergency'. The Government's Climate Action Plan (2019) set out an ambition for 8,000 hectares of newly planted forests per year, of which 30% should be broadleaf woodland under the National Forestry Programme (2014-2020). The interim review of the National Biodiversity Action Plan (2020) called for the expansion of native woodland to ensure functioning natural woodland across the landscape.
The message from our scientists, political leaders, environmental NGOs and civil society is unequivocal.
In order to achieve our goals for nature, we need transformational change. We need business un-usual. Coillte has 30 years' experience in forest stewardship and land management and employs a diverse team of dedicated people with a deep, practical knowledge of what transformational change represents on the ground. It is clear to us that a meaningful response to the climate and biodiversity emergency demands action across our organisation, and we are committed to that. But we also recognise that we have responsibilities beyond our current scope of activities. That's why we have determined to deliver projects-of-scale with a strategic environmental focus through a new and innovative non-commercial lens.
Coillte Nature, the not-for-profit branch of Coillte, was launched in June 2019 with a mandate to deliver that focus.
Its aim is threefold: to undertake impactful projects that create, restore, regenerate and rehabilitate biodiverse habitats across Ireland by partnering with public, private, non-governmental and community stakeholders; to manage those habitats for ecological and recreational value in perpetuity; and in doing so, to maximise the ecosystem services they provide to people for the benefit of everyone, now and into the future.
Learn more about what we do, find out how to work with us and stay up to date by subscribing to our newsletter.