About
Us
OUR
STORY
Coillte owns and manages 7% of Ireland's land. We are proud of that: proud to be the custodian of such a great national asset, proud to maintain open access to it and proud too, to drive three successful businesses from it.
Forestry in Ireland has a history which stretches back almost 100 years, but its development has accelerated since Coillte was established in 1989.  That was when the company left the Civil Service and became a commercial semi state.  Since then, afforestation has grown strongly, from 1.5% to 11% of our land, an amount which in European terms however, is still comparatively low.
Forestry is a natural fit for Ireland.  As a people, we value freedom so the open access we are able to maintain because a particular patch of forest will need to be closed for felling only once in 40 years is important to us.
Our climate is right too.  Trees which take 80 years to grow elsewhere mature in 40 years here.  This gives us an inherent competitive advantage, one which at the moment is strengthened by the maturing of many plantations in the near future.
This isn't happening by accident.  Between twenty and thirty years ago, far sighted officials and politicians incentivised the establishment of the forests which are now ready for felling and we believe the combination of that timber volume, good industry leadership and top forest management technology will double the size of the industry in the next 10 years.
It's an industry which already delivers for the Irish people.  At the moment, Coillte contributes 4.2 billion to the economy and supports 12,000 job.  These jobs, by their nature and location, provide a vibrancy for rural Ireland.  We are proud of that and proud too that they can be maintained along with our policy of open access and by the continued growth and development of our other two substantial and high potential businesses, Land Solutions and Medite / Smartply.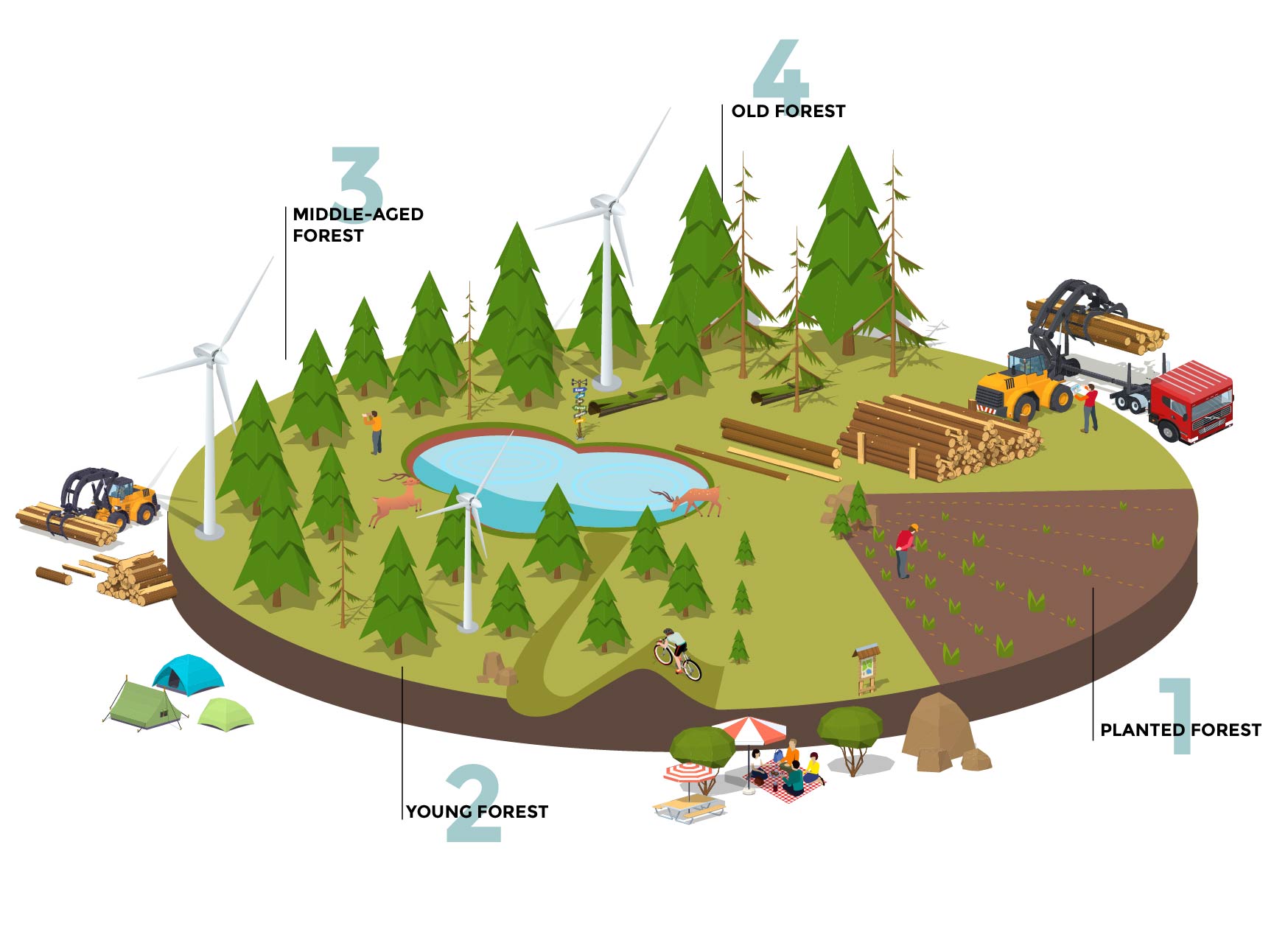 CEO
Message
When Coillte was established as a commercial semi state company in 1989, it inherited a diverse forest estate that spread across 396,000 hectares of land and had revenue of less than €30 million.
Vision
& Values
The Vision for Coillte over the next 5 years is to be the best forestry and land solutions company in Europe and really that's to go on a journey.