Coillte Biking Blitz Kicks Off The 2018 Mountain Bike Season
The 2018 edition of the Coillte Biking Blitz returns this spring with over 1,500 mountain bikers expected to take part in four amateur events using Coillte's mountain bike trails in Wicklow, Limerick, Galway and Dublin to mark the start of the 2018 season.
The Coillte Biking Blitz is a cross country mountain bike series that will be taking place every second weekend from now until the 25th of March.  The second event in the series takes place on Sunday, February 25th, at Coillte's Ballyhoura Mountain Bike Trail in County Limerick.
Event organiser Niall Davis of Biking.ie explains, "The Coillte Biking Blitz series is a brilliant introduction for children or adults who want to try out mountain biking for the first time.  As a beginner friendly mountain bike series, with free events for kids on balance bikes as young as 2 years old, our aim is to ensure everyone has a fun experience.  Winning or losing isn't on the agenda and everyone gets a medal.  Events like these can really open the door to endless adventures."
The Coillte Biking Blitz is mostly aimed at mountain bike novices, but all other ability levels are also welcome.
Speaking ahead of the start of this year's Biking Blitz, Daithi de Forge, Coillte's Head of Recreation said,  "Mountain biking is a fast becoming a very popular sport in Ireland and, as the leading provider of outdoor recreation in Ireland, Coillte are delighted to be the lead sponsor of this year's Biking Blitz. In recent years Coillte has and continues to play a major role in providing the kind of world-class mountain bike facilities that are encouraging more and more people to participate in this wonderful outdoor activity."
More details of events may be found at http://bikingblitz.ie/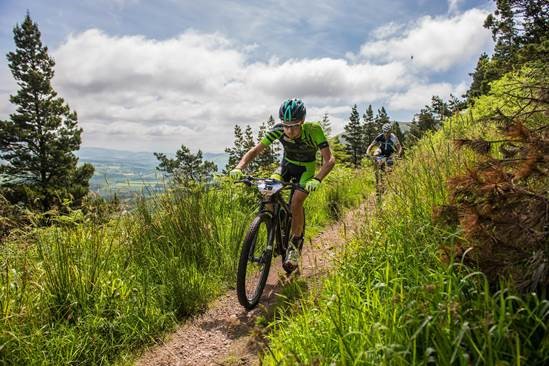 About Coillte
Coillte is a commercial forestry company, owned by the State, that manages approximately 7% of the country's land. Coillte operate three strong businesses from this land – their core forestry business, a wood panels manufacturing business MEDITE SMARTPLY and a land solutions business. Coillte export to over 30 countries worldwide and in the financial year 31 December 2016  generated EBITDA of €98.3 million. Coillte's vision is to be the best forestry and land solutions company in Europe. To find out more visit www.coillte.ie